Show me the money
There is a right way and a wrong way to ask for a pay rise, writes Nathalie Towner

Download this free guide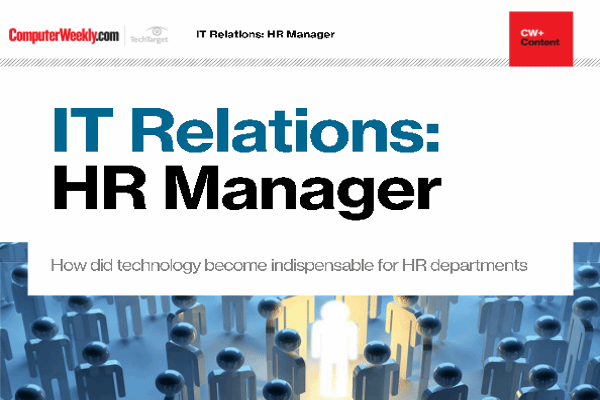 How did technology become indispensable for HR departments
HR and IT departments have begun to work closely together over the last few years. While HR historically has often received limited attention, companies now understand the key role the department plays in the business.
By submitting your personal information, you agree that TechTarget and its partners may contact you regarding relevant content, products and special offers.
You also agree that your personal information may be transferred and processed in the United States, and that you have read and agree to the Terms of Use and the Privacy Policy.

There is a right way and a wrong way to ask for a pay rise, writes Nathalie Towner



In the current economic climate it hardly seems like the best time to ask for a pay rise. Talk of redundancies and cutbacks will naturally put people off asking for more cash, but is this the right attitude?

Figures from the Office for National Statistics show that in the UK average annual earnings rose by 5.2% in the year to April 2001. And a survey by research company GTI found that the average salary for graduates entering the IT industry is up £1,800 from a year ago, and some starting salaries grew by 8%.

If these statistics make you feel that you deserve more, it is time to start formulating a personal pay strategy. Simply stating that you suspect the bloke in the office next door earns more than you and "it's not fair" is unlikely to result in the boss getting his cheque book out - you need to be proactive.

"There is no point just going in and asking for it. Everyone thinks they deserve a rise but you need to demonstrate why," explains Nick Page, an advisor at the Chartered Institute of Personnel and Development. "Be positive and assertive but balance this with a realistic view. Be honest with yourself - do you truly merit a rise?"

ITers who operate in areas where there is a skills shortage are clearly in an advantageous position, but the rest of us will have to prove our worth.

"You need to understand what your job is and excel at it," says Paul Finch of Keypower Consultants, who has successfully negotiated pay rises for a number of IT contractors. "Employees should attempt to do more than their job," he says. "A satisfactory performance is not enough to be eligible for a pay rise."

This means doing the job beyond the call of duty, either by putting in the hours when needed, coming up with innovative ideas or putting yourself out for the good of the team. Finch cites the case of a client who successfully turned his role as a developer into that of a business analyst. As he had taken his role to a new level he successfully negotiated a pay rise.

Bosses are well used to hearing pleas for more money and tend to need a lot of convincing. IT manager Liz Sheridan believes success always comes down to how desperate the company is to hold onto you.

"First you have to get your line manager on your side if they manage the budget," she says. "You need to give evidence of why you should be paid more, how you have taken on more responsibility and carried it through with credit and come up with more than one piece of work that takes the company forward, perhaps in a way that non-technical people will have spotted."

When entering into negotiations people often focus on why they need the extra money, but managers will be far more impressed by examples of why you deserve it.

IT manager Tim Heath is planning on asking for a rise in the near future and already knows how he will go about it. "I am soon to be married and I am struggling to make my first move into the housing market. These are my personal reasons for wanting a pay rise, but it is important that I refrain from using these as my bargaining factors," he says. "I need to draw on my previous hard work and possibly even show evidence of the effect my work has had on the firm since I started."

The timing of your pay request is vital. If the company is in the process of implementing redundancies it is definitely worth waiting until the dust has settled before jumping in.

It is also worth checking how busy your manager is. You do not want to tackle him if he is working against the clock to complete the monthly report, for example, you want to see him when he has time to listen.

The best time to make your approach is after you have successfully completed a project or have done something to make the IT department look good. But there is also no point in constantly finding excuses for not asking the big question.

"It is always worth asking for a rise unless the company is in severe trouble and is cutting back to the bone," says Page. "Restructuring can just be about cutting out non-core staff, and the firm could be using the recession as an excuse to refocus company strategy."

People who are highly skilled and of proven worth to the company can still be awarded pay rises during a recession. If anything, key people are more valuable during a downturn because they will be needed to see the firm through tough times.

Deciding how much to ask for requires some research. Start by looking at market rates. You should also take into account the rates of pay within the organisation. Some companies are able to pay more than others.

"I am going to feel a little uneasy mentioning a figure nearer my market average," says Heath. "I do not know how much the company makes or what its outgoings are. I also don't know what other people are being paid."

Be realistic. Asking for a ridiculous sum will probably mean your request does not get taken seriously. Sheridan says she has had employees demanding 10% pay rises when the company was laying people off - she was not impressed.

Remember that sometimes, however hard you have been working or however deserving you are, you will be turned down. But it need not be a wasted exercise. "It is a good idea to ask what you need to do to earn the money," says Page. "What does the organisation value, how can you be valued more?"

Steve Horwath, an account manager at IT services company Axway, is a veteran pay rise negotiator. He recommends looking at other options if you are told that a pay rise is out of the question. "Instead of just asking for a pay rise, you can ask for more training, more holidays or even a company car," he says. "Training does not necessarily come off your manager's budget, whereas a salary rise will."

If you really believe you deserve a pay rise, you have nothing to lose by asking for one. If anything, it can raise your profile - if your manager oversees 50 people he is unlikely to spontaneously single you out for a rise.

The best option is to put in the extra effort and stand out from the rest - and not just during the week before you ask for more money.

Making pay demands: questions to ask yourself

Can my employer afford to pay me more?


Am I willing to leave if I do not receive an increase?


Have I recently received an increase? What percentage was the increase? Was it a fair increase?


How does my salary and benefits package compare with those of my peers?


How does my performance compare with that of my peers?


Have I achieved any exceptional results that warrant reward?


Where am I positioned within my salary band (if the company uses grade-banding)? Should I be asking for a pay increase or a promotion? Am I prepared to take on additional responsibility?


What is the going rate for someone with my skills in the region in which I work?


Is my skill set in high demand within the industry?


Would my employer find it difficult to replace me if I left?


Would the company have to pay my replacement more than I currently receive?
Read more on IT jobs and recruitment