Sad inevitability of criminal records failure
Watchers of large-scale government IT projects will have experienced a feeling of deja vu last week. The grim news that the...

Download this free guide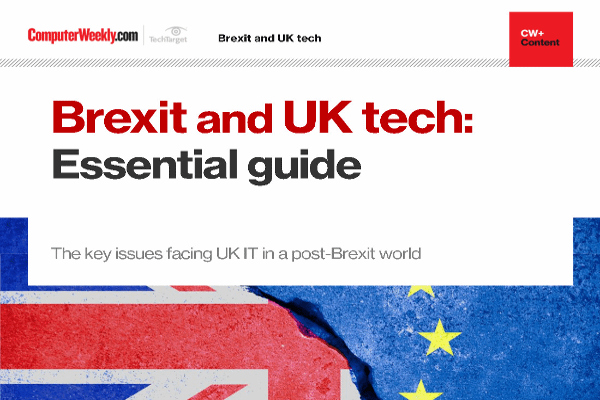 Brexit and UK tech: Essential guide
Find your way in the post-Brexit world and establish priorities in the face of uncertainty
By submitting your personal information, you agree that TechTarget and its partners may contact you regarding relevant content, products and special offers.
You also agree that your personal information may be transferred and processed in the United States, and that you have read and agree to the Terms of Use and the Privacy Policy.

Watchers of large-scale government IT projects will have experienced a feeling of deja vu last week. The grim news that the Criminal Records Bureau system is drastically inadequate and has been poorly managed has a weary, sad inevitability about it.

While last autumn many schoolchildren had to wait several weeks before teachers were "cleared" to take their classes, we have had to wait a year to find out that the CRB system has failed to pass its own vetting process.

Once again, the government's record in rolling out and supervising large IT systems has a black mark against it. The home secretary's admission last week that there needs to be better management across the CRB's end-to-end business processes sounds like a cracked record that has been played many times down the years.

We must also look closely at the role played by the handful of major government IT suppliers that dominate the sector. An exclusive club of giant organisations seems able to share the big public sector contracts among its members, safe in the knowledge that they are too enmeshed in the cogs of government to be dropped. Despite the millions of pounds of taxpayers' money that has been wasted on projects these firms have been involved in, they continue to pick up lucrative deals.

Where the CRB is concerned, Capita is the IT partner. The same company is responsible for the IT services underpinning London's congestion charging scheme, and it was the prime IT contractor at the centre of the Individual Learning Accounts debacle.

Following the report on the CRB, the government is now paying Capita more money to do less, after the home secretary announced the postponement of the basic disclosure service.

No one seems to be held accountable when big public sector IT projects go wayward. In fact, it seems that in this case Capita has been rewarded for its failures.

The report from the independent review team said the failure of the CRB to deliver was in part down to "unreasonably high public expectations". But surely the public has a right to expect that its money is spent responsibility and that meaningful steps are taken to ensure expensive mistakes are not repeated.