SRM: Shopping for discounts
We report on how supplier relationship management can save firms millions of pounds.

Download this free guide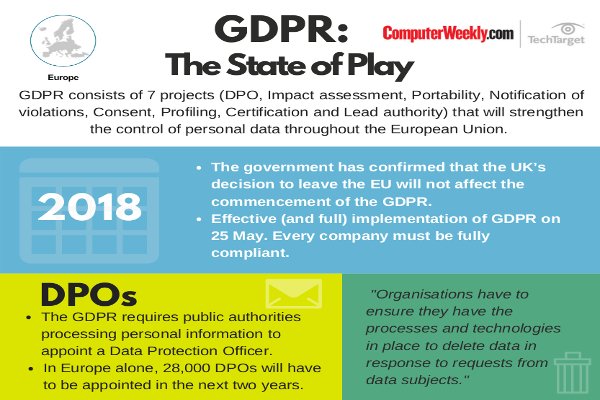 Infographic: GDPR - The State of Play
Get the latest information on how GDPR is going to affect your business and how to avoid any unwanted fines with this simple infographic.

By submitting your personal information, you agree that TechTarget and its partners may contact you regarding relevant content, products and special offers.

You also agree that your personal information may be transferred and processed in the United States, and that you have read and agree to the Terms of Use and the Privacy Policy.

We report on how supplier relationship management can save firms millions of pounds.



The use of supplier relationship management (SRM) technologies is one of the last remaining differentiators between rival large companies and is still a relatively untapped weapon in the battle to gain competitive edge.

At its most basic, SRM enables users to create a global view of what they buy from individual suppliers in their supply chains to more easily spot bad purchasing habits and pursue savings. However, it can also offer a lot more benefits.

Users are increasingly turning to SRM products to rank and rate their supplier bases, match business objectives with individual suppliers' performances, identify their best suppliers, understand and reduce procurement spend, predict optimal procurement strategies across traditional and e-channels and build strategic and profitable supplier relationships.

These moves sound the death knell for maverick corporate spending and suppliers which provide poor value for money.

These activities can lead to significant savings and return on investment. For example, consolidating all purchases with a select number of suppliers provides power in future negotiations.

Depending on the size of the firm, savings that stem from knowing more about suppliers before signing or renewing a contract are usually in the range of 5% to 15% of an organisation's total purchases. This can easily translate into millions of pounds.

Successful SRM strategies deliver savings in both costs of goods and services, transactional costs and the ability to be more responsive to changes in customers' demands and supply markets. They enable any merger or acquisition activity to be undertaken with more confidence as potential savings can be more accurately evaluated.

Those within the supply chain also benefit. They gain a greater understanding of the needs of the companies that they supply to and improve co-operation between supplier and buyer.

The term SRM was coined by US analyst Gartner Group last year when it became clear that large firms lack even the basics in managing their supply chains effectively. One of the first software suppliers to launch an SRM solution to address this problem was SAS Institute and it recently released an update of its SAS Solution for Supplier Relationship Management, version 2.0, offering enhanced analytic, score-carding and information-delivery capabilities.

Global companies such as Schneider Electric, which has hundreds of suppliers and spends millions of dollars on procurement each year, are using SAS's SRM technologies to consolidate and analyse purchasing data.

Many other IT suppliers have now developed SRM solutions. Toronto Hydro, the second largest municipal distribution utility in the US, has implemented i2's Tradematrix Strategic Sourcing and Tradematrix MRO Manager SRM solutions in its electric system division with help from management and IT consulting firm, Cap Gemini Ernst & Young.

"After the merger of six municipal utility companies into one, we were looking for solutions that would control our costs and maximise the efficiency of the power distribution systems," says Jeff Clark, the utility's vice-president of supplies and services. "i2 was able to unify the competing engineering standards and resolve material and supplier inequities, resulting in cost reduction."

Other users are just discovering the technology. "One company recently applied SRM technology and discovered it had 180 different styles of AT&T recorded in its computer systems," says Jorg Salomo, SRM program manager at SAS International.

"You can only negotiate volume discounts if you know what your volume purchases are. You can only do this if you know what you buy and from whom, and SRM technologies enable you to discover that.

In the present economic climate, cost is the major concern for companies investing in supply chain development. Oracle has addressed this with its Supplychain.Oracle.com collaborative supply chain solution, offered online. Oracle says it can reduce inventory, improve forecast accuracy, match demand and supply more closely and improve delivery performance.

Denis Kenny, European head of strategic sourcing and e-procurement at Cap Gemini Ernst & Young, says, "SRM is about obtaining better value from your suppliers than competitors get from theirs and turning supplier performance into real competitive advantage.

As organisations focus on their core competencies and outsource functions that used to be performed in-house, the ability to extract optimal value from suppliers becomes ever more critical. Companies that are uncompetitive in terms of cost, quality and service will lose out.

An SRM strategy in practice


If you have not yet adopted a strategic approach to purchasing then put together a dedicated management team to move purchasing from tactical - managing top tier suppliers only - to strategic - looking for improvement opportunities across the entire supply base. This is what SRM is



Develop an information strategy for your purchasing function. Make sure there is detailed spend information across your entire supply base



Group your suppliers based on market and supply risk for the goods and services that they provide. Different types of suppliers require different types of relationships



Review and improve the purchasing processes for each group of suppliers



Implement operation systems such as e-procurement, to support the procurement and purchasing processes. Information is vital here to assist in the identification of which suppliers, commodities and buyers will need to use these systems. Implementing an SRM solution for information provision prior to any operational system will help you understand what data needs to be collected by the systems



Use your SRM information systems to monitor and measure the effectiveness of new purchasing strategies, and to enable continuous improvement.


What is supplier relationship management?
SRM is similar to customer relationship management in that it involves the review and improvement of three different aspects of purchasing:


Purchasing processes - strategic sourcing, contract negotiation management and measurement and the "req to cheque" (order to payment) process. IT can assist in the implementation and management of these business processes, but they must be reviewed and improved before implementing operational systems to support them


Operational systems - e-commerce (e-procurement, B2B marketplaces and e-negotiation tools) are a key component of SRM. They enable organisations to tie their purchasing processes more tightly into their supply base. E-commerce can enable more efficient transactional processes, better compliance, and improved collaboration with suppliers


Information systems are key to the effective understanding, improvement and measurement of the other two aspects of SRM. Without comprehensive and detailed information about an organisations current spend it is difficult to identify and implement improved purchasing strategies.

Source: Jennifer Major, SAS UK's programme manager for SRM
Read more on IT legislation and regulation