SOA transfusion to heal hospital
Giving patients the best possible care is never easy when details of their symptoms, diagnoses and treatment lie scattered across a myriad of diverse paper-based documents and disconnected applications that cannot 'talk' to each other.
Giving patients the best possible care is never easy when details of their symptoms, diagnoses and treatment lie scattered across a myriad of diverse paper-based documents and disconnected applications that cannot 'talk' to each other.

Download this free guide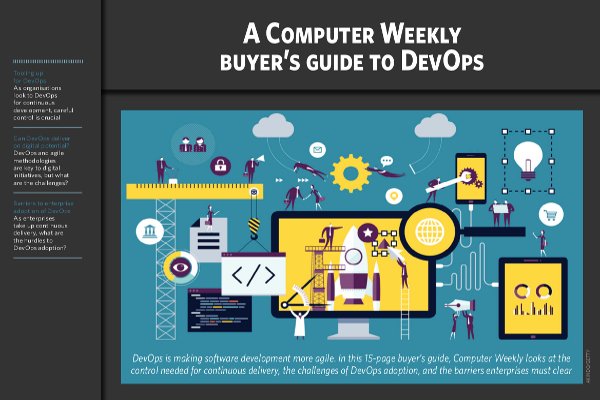 Tooling up for DevOps
Join us as we delve into how DevOps is making software development more agile as well as the control needed for continuous delivery, the challenges of DevOps adoption, and the barriers enterprises must clear.
By submitting your personal information, you agree that TechTarget and its partners may contact you regarding relevant content, products and special offers.
You also agree that your personal information may be transferred and processed in the United States, and that you have read and agree to the Terms of Use and the Privacy Policy.
It is a struggle faced by many healthcare providers, but it is one that Beaumont Hospital, one of the busiest general hospitals in Ireland, has begun to address using a service oriented architecture (SOA).
"The hospital's IT infrastructure has been assembled over the course of the last 18 years, with multiple stovepipe applications and no single application model," says Tony Kenny, the hospital's IT project manager. "As a result, we had a fragmented view of our patients, clinical information, administrative systems, and other critical systems."
A major problem, he adds, was the sheer volume of paper-based information the hospital kept on patients. This included vast amounts of handwritten clinicians' notes, conforming to no particular format or style, and a range of charts that nurses filled in by hand.
Patient files one-inch thick were not uncommon and it was extremely difficult for medical staff to locate specific pieces of patient information within the files. The paper records also made it difficult to share patient details securely with external parties, such as referring GPs and consultants based in other hospitals.
To tackle both problems - paper-based records and disconnected applications - the Beaumont Hospital's IT team saw an SOA as the way forward.
The team hoped the architecture would let it integrate new applications to eliminate the need for paper with existing legacy applications that continued to provide a valuable range of functions. Not only that, says Kenny, but an SOA would enable integrations to be introduced in a controlled fashion and in such as way as to increase the productivity of IT resources.
The first project along these lines was set up for the hospital's epilepsy department, which needed an integrated system to record all encounters with a patient, provide a consolidated view of care, and support vital research work.
The first move was to standardise on BEA Systems' WebLogic platform in order to loosely couple two disparate applications: an electronic health records system, which provided document management, security and auditing of patient records and an epilepsy disease management system, which captured all encounters with a patient, implemented clinical workflow and handled clinic scheduling, administration and reporting.
Having executed that integration, WebLogic now provides the foundation for an SOA in which both applications are linked to Beaumont's main hospital information system.
Basically, the electronic health records repository offers a range of re-usable web services for maintaining core elements of a patient's record. The web service can retrieve patient demographic information but hide from the calling application the detail of where the information is stored or comes from. This single, aggregated access point to patient information does away with the need for information replication across different applications.
The SOA has transformed the value of Beaumont Hospital's HP9000 mainframe environment. The web services have allowed the mainframe to become a 'heritage' system that will deliver even more value as joined-up services are introduced, says Kenny. It also reduces the risks of future migrations and upgrades.
"This best-of-breed application infrastructure platform blends both integration and development, allowing us to extend the lifespan of existing applications as well as serving as a foundation for new applications on our SOA," says Kenny.
Although initially deployed in the epilepsy department, the approach provides a re-usable template for other disease types, Kenny says. And all participants in the care processes, including hospital staff, GPs and community-based care workers, can log onto a clinical portal to gain a consolidated, real-time view of a patient's health record.
"We are steadily creating a hospital without walls," says Kenny.
What you need for a successful SOA >>
Layman's guide to web services >>
Read more on Web software