Public appointments - Hospitals act to fight IT infection
Doctors are not the only ones fighting viruses in the UK's hospitals, as NHS Trusts roll out Sophos software
Doctors are not the only ones fighting viruses in the UK's hospitals, as NHS Trusts roll out Sophos software

Hospitals are as embroiled in the use of IT as much as any public sector industry, so protecting applications such as patient databases is of paramount importance, writes Marc Ambasna-Jones.

Southern Derbyshire Acute Hospitals NHS Trust's (SDAHT) decision to invest in anti-virus protection was based on necessity, according to the trust's technical services manager Martin Steedman. "The SDAHT is a large acute trust and it is therefore vital that all computers and high-tech equipment have the highest level of protection available," he says. "We simply cannot risk virus infection."

One of the trust's sites is the Derbyshire Royal Infirmary, which covers an area of 30 acres and is the sole accident-receiving centre for South Derbyshire. The hospital's facilities include surgical and medical services, trauma and orthopaedics, critical care and support.

The SDAHT is the latest in a series of NHS trusts to sign-up for anti-virus protection, joining Great Ormond Street Hospital, the West Sussex Health Authority, the Royal Cornwall Hospital's Trust and Birmingham Heartlands Hospitals in deploying Sophos Anti-Virus software.

The SDAHT approached Sophos reseller Foursys to supply and support Sophos Anti-Virus software for all of the trust's 2,500 computers.

With 1,288 new computer viruses detected in April alone, it is vital that hospitals protect mission-critical applications and systems from attack. Sophos currently protects against 63,180 viruses and it is constantly monitoring for new strains.

"Computer viruses can wipe hard discs, corrupt databases and bring down e-mail servers," says Graham Cluley, senior technology consultant for Sophos. "The NHS has demonstrated its awareness of the threats posed by viruses protecting 100,000 of its computers with Sophos Anti-Virus."

Viruses have become high profile with the arrival of the Love Bug and Kournikova worms and with virus writers in some parts of the world gaining national recognition for their dubious "achievements" there is a greater need for virus protection.

According to Sophos and SDAHT there could be more trusts in the offing looking to build a protective anti-virus shield around sensitive patient data.

Project benefits

Download this free guide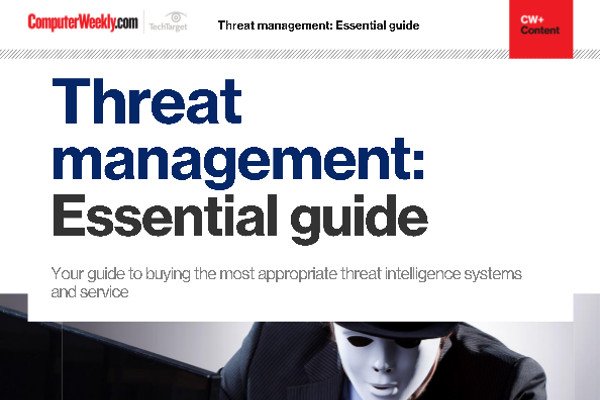 Don't become a victim!
Find out what are the most appropriate threat intelligence systems and services for your organisation
By submitting your personal information, you agree that TechTarget and its partners may contact you regarding relevant content, products and special offers.
You also agree that your personal information may be transferred and processed in the United States, and that you have read and agree to the Terms of Use and the Privacy Policy.

Peace of mind that mission-critical systems will not be down for days due to virus attack
Minimises risk of accidental virus infection via e-mail.

Smart project?
Do you know of an innovative public sector IT project? E-mail cwxtra@rbi.co.uk.


Marc Ambasna-Jones