Novell guns for MS Active Directory
Novell has fired a broadside at Microsoft's Windows 2000 and Active Directory by offering its own eDirectory software free of...
This Article Covers
RELATED TOPICS

Download this free guide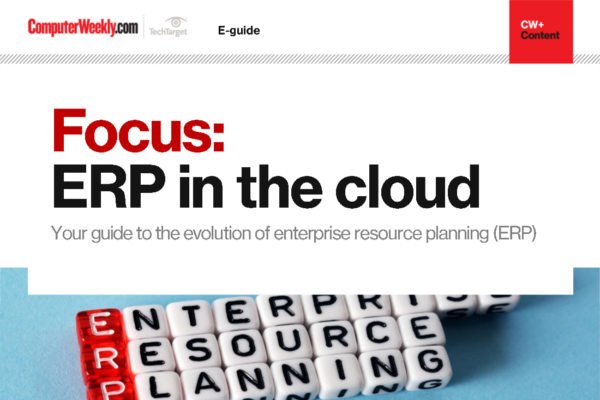 Are you keeping up with the ERP evolution?
Read about the new best practices for the ERP systems and how to tackle the growth of ERP integrations.
By submitting your personal information, you agree that TechTarget and its partners may contact you regarding relevant content, products and special offers.
You also agree that your personal information may be transferred and processed in the United States, and that you have read and agree to the Terms of Use and the Privacy Policy.

Novell has fired a broadside at Microsoft's Windows 2000 and Active Directory by offering its own eDirectory software free of charge to equipment manufacturers, software suppliers and developers, writes Antony Adshead.



To allow wider use of eDirectory, Novell has also released Account Management 2.1. This software will allow eDirectory to run across mixed operating environments, including Windows 2000, giving a single sign-on for users.

At Novell's annual Brainshare convention in February, Carl Ledbetter, Novell's chief technology officer, declared that the company's directory software would be "Novell's Dos". This, he said, would form the centre of the company's One Net vision - an interchange that would see a collapse of all networks into one basic system with the directory at its centre.

Directories sit above the operating system and allow the network administrator to store, manage and secure user identities and the applications they have access to. Novell is putting the directory at the forefront of its strategy for e-business software, saying that the ability to control user identities and rights provides the possibility for truly personalised e-business Web pages.

The free offering of eDirectory is an attempt to convert that vision into reality at a time when Microsoft's Active Directory has been subject to migration problems.

Novell has stated that the move is aimed at lowering the barriers to entry for those wishing to take advantage of its directory software. And the company hopes that it will aid adoption of directories as the basic infrastructure for the Internet.

A recent survey by Giga Group found that up to 50% of users planning to migrate to Windows 2000 were not planning to implement Active Directory owing to perceived over-complexity, pilot project problems and management and design limitations.

Novell has also announced that it is to sponsor a Web resource community for LDap (Lightweight Directory Access Protocol) developers. LDapzone will offer free educational material, downloads, industry articles and other information to promote directories and open LDap standards.

LDap is a standard for the way in which applications interface and access multiple directories on the Net. LDap is currently supported by about 50 suppliers, including Microsoft, IBM, Sun, Oracle and Novell.


Why use directory software?
In the local area network, directories can simplify the administration of users and the applications and data to which they are allowed access. A well-organised directory allows administrators to alter staff profiles as they change within the business. Via the Internet or a private extranet the most sophisticated use of directories is as a means of bringing together windows of personalised information in a browser according to the security rights and requested needs of an individual.


Antony Adshead
Read more on Business applications