Next Move: Which language should I learn?
I have five years' experience in NT administration and support. I am considering training to broaden my skill set. I have no...
This Article Covers
RELATED TOPICS

Download this free guide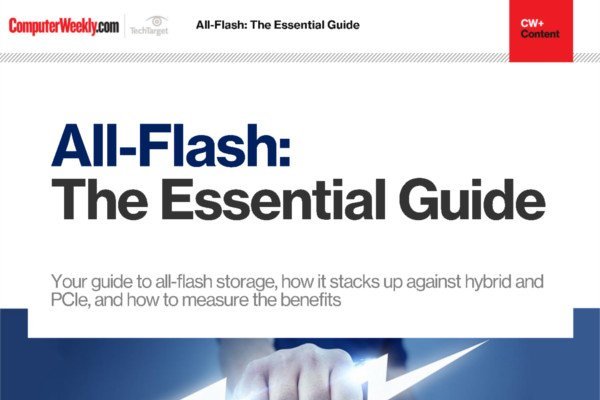 All-Flash: The Essential Guide
Access this guide to learn about all-flash storage, how it stacks up against hybrid and PCIe, and how to measure the benefits.
By submitting your personal information, you agree that TechTarget and its partners may contact you regarding relevant content, products and special offers.
You also agree that your personal information may be transferred and processed in the United States, and that you have read and agree to the Terms of Use and the Privacy Policy.

I have five years' experience in NT administration and support. I am considering training to broaden my skill set. I have no previous programming experience and am considering it as a career. Which language would you recommend - Java or Visual Basic? How do you view the future of Visual Basic.net or C#? Which one should I bet my future on?



Programmers are still in demand
Before you look at which programming language it would be best to "bet your future on" consider what you are looking for. Was there a reason you went in to support in the first place? What do you enjoy about your current role and what do you want to change about it? Are you stale and do you really need to make a move to shake things up, or have you always had a desire to be a programmer but never had the opportunity before?

I would recommend that you speak to your manager about this if you can. Suggest that you would be prepared to work in your own time and go through some of the programming books in the IT department. Take the time to talk to the programmers in your own company and see what they can do to help. Armed with this information you can decide what your course of action should be and, more importantly, whether programming is for you - before you spend money on a course.

Remember most employers want someone who already has commercial experience with a programming language, and at this time of year you are competing with recent IT graduates.

If you do decide you want to learn a programming language the choice is huge. The demand for Java is still extremely high - a lot of Web design work, for example, is being outsourced to companies based abroad. The need for Java people is still on the increase and the language is reasonably easy to learn. Both are points in its favour.

C# and Visual Basic .net are taking off slowly and the requests we get for those skills are few and far between. However, they are new and look likely to make a good showing in the market place so rates are a lot higher than for Java.

Either way you need to look at why you want to make the change to ensure that you make the best decision.

Solution by Tracey Abbott, Zarak Group
The panel: MSB International, Best International, British Computer Society, Computer Futures, Computer People, Elan, Reed Computing, Zarak Technology, E-Skills UK
Read more on Data centre hardware