Next Move: Should I study Prince2 or ITIL?
I have been with my current company for four years as a systems manager. I am an experienced manager of technical teams and have...
I have been with my current company for four years as a systems manager. I am an experienced manager of technical teams and have good general technical skills in mid-range systems, PCs and networks. I am now looking to work for a larger organisation in a service management type role. I recently applied for two positions but was turned down because I did not have an ITIL qualification. I am currently doing a BTec in network management and was looking to do Prince2 for project management. Should I now consider ITIL instead? My employer will not pay for any qualifications.

Research potential employers
Your lack of ITIL (IT Infrastructure Library) should not have been the make or break point on which you failed to get a job. You appear to have a solid IT career and obvious technical and people management skills that should make you a good prospect for any company.

It is unfortunate that your company does not recognise these project management qualifications, but you could use that to your advantage when talking to future employers. You could explain that you have the practical knowledge and ability, but have been unable to formalise this because your company is already so confident in your skills that your bosses feel paying for additional training would be a waste.

Have you looked into ITIL and compared the subject areas it covers alongside Prince2? It is my understanding that Prince (Projects in Controlled Environments) is the methodology of choice for central and local government, whereas ITIL seems to be designed more for general commercial applications. The course content looks very interesting but I suspect that you have probably covered most of it in your working day anyway.

Identify the type of company you have a desire to work for, ideally you will know the names of these companies, perhaps there is a specific business area? Use a Web site such as www.hoovers.com and type in the name of your ideal company and it will come up with a number of competitors in the same field.

Often competitors will use the same software and networks, so once you have found out which companies use which software you will generally be able to apply to all of them in the knowledge that your skills should be appropriate.

Solution by by Tracey Abbott, Zarak Technology

The panel: MSB International, Best International, British Computer Society, Computer Futures, Computer People, Elan, Reed Computing, Zarak Technology, E-Skills UK

Download this free guide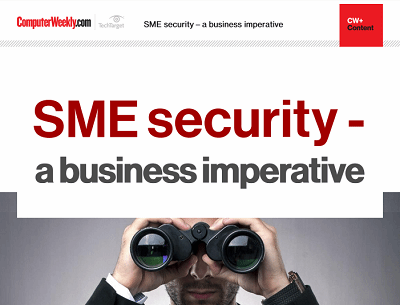 The secret to winning - SMEs and cyber security
50% of SMEs plan to spend less than £1000 on cyber defenses in the next year and only 42% of SMEs are concerned about ransomware. Anyone see a problem? Computer Weekly outlines some solutions to this growing naive trend.
By submitting your personal information, you agree that TechTarget and its partners may contact you regarding relevant content, products and special offers.
You also agree that your personal information may be transferred and processed in the United States, and that you have read and agree to the Terms of Use and the Privacy Policy.
Read more on IT for small and medium-sized enterprises (SME)