Next Move: How can I get into computer animation?
I did a computing degree and a masters, and I work in a computing environment. I am interested in animation and was wondering...

Download this free guide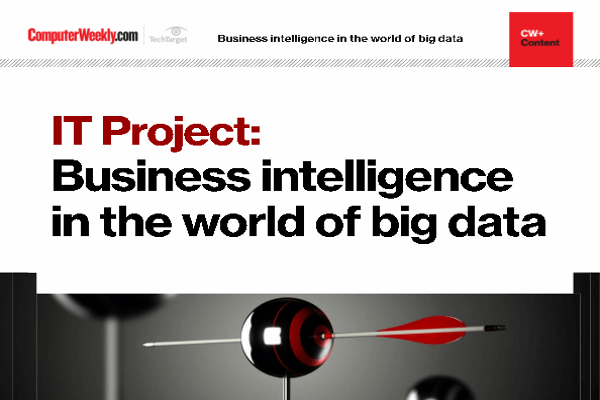 "Business intelligence is very much a priority for corporate IT"
Find out why business intelligence remains on top of 2016/2017 IT priorities and get access to some great case studies
By submitting your personal information, you agree that TechTarget and its partners may contact you regarding relevant content, products and special offers.
You also agree that your personal information may be transferred and processed in the United States, and that you have read and agree to the Terms of Use and the Privacy Policy.

I did a computing degree and a masters, and I work in a computing environment. I am interested in animation and was wondering what kind of skills are required for this. I am especially interested in developing animated films, for example manga and Disney.

Build up a portfolio of your work

Cartoon animation is a very attractive field, along with gaming, and is seen as a vibrant, challenging environment with a lot of fun. This leads to a high demand from candidates seeking to work in these areas and lower than average salaries as the companies recognise that they do not have to pay top dollar to attract staff.

The best route into cartoons is to practice at home and create your own animations so that you have a portfolio of work to show a prospective employer.

Most commonly they look for experience in a mixture of Shell scripting both csh and sh, Perl scripting, C, C++ and object-oriented design, coupled with excellent Unix/Linux skills. The catch is that they ideally like candidates to have Cg (C for Graphics) experience, but you can overcome this by working on projects at home.

Some useful sites to look at are www.melorasworld.com, where people talk online and support and guide each other through the learning process, or digicvel's product Flipbook, which you can learn about at www.digicelinc.com. Another great site to look at is www.dreamworks.com, where there is a lot of information that should inspire you.

The bottom line with cartoon animation is that it needs to be a passion - or vocation if you like - and you will have to do a lot of work outside your core business hours to develop skills before you approach a company.

Solution by Tracey Abbott, divisional director, Zarak Group

The panel: MSB International, Spring Group, E-Skills UK, British Computer Society, Computer Futures, Computer People, Elan, Reed Technology, Zarak Technology.

E-mail your career questions to computerweekly@rbi.co.uk