Next Move: Am I over- or under-qualified?
I am a 34-year-old IT support specialist. Since I was made redundant last December I have been unable to get back into work. I...
This Article Covers
RELATED TOPICS

Download this free guide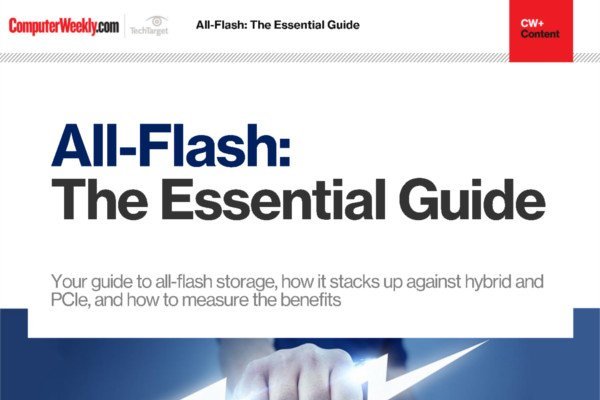 All-Flash: The Essential Guide
Access this guide to learn about all-flash storage, how it stacks up against hybrid and PCIe, and how to measure the benefits.
By submitting your personal information, you agree that TechTarget and its partners may contact you regarding relevant content, products and special offers.
You also agree that your personal information may be transferred and processed in the United States, and that you have read and agree to the Terms of Use and the Privacy Policy.

I am a 34-year-old IT support specialist. Since I was made redundant last December I have been unable to get back into work. I have 13 years' IT experience ranging from VAXs to PCs in the defence, financial and Internet sectors, and I am working towards a CCNA qualification. I have been told that I am either over- or under-qualified for the vacancies I apply for, and my lack of man-management skills is counting against me. What should I do next?



Consider offering a loyalty deal
I sympathise with your plight, which is fairly typical of what can happen when there is a downturn in the jobs market.

If you have been in IT for 13 years and have not yet moved into management, then I presume you do not want to manage people. Many IT technical people feel the same way, as they are in the business for the technical interest or challenge, rather than management. This being the case, you are sensible to go for extra qualifications, as your market value depends on the strength and breadth of your specialist skills. But these qualifications cost money, so there is a limit to what you can do in that direction.

In a tight market, and having been out of work for some time, you will need to make it clear in your job applications that you may be willing to compromise on salary when applying for a post for which you seem over-qualified. You could also make it clear that you are willing to sign a two-year loyalty agreement, to prevent employers from thinking that you might treat their important post as just a stop-gap.

If you are registered with an agency whose opinion you value, ask them to tell you honestly why you are not succeeding. You can then pre-handle these objections in your applications.

Finally, you may have to relax your parameters in terms of the amount of commuting you are prepared to do, the kind of platforms you will work on, and so forth.

Solution by Sheelagh Flowerday, BCS

The panel: MSB International, Best International, British Computer Society, Computer Futures, Computer People, Elan, Reed Computing, Zarak Technology, E-Skills UK
Read more on Data centre hardware