Net used to fight drug abuse
In Richmond and Kingston an online project delivers the UK's national drug strategy, writes Karl Cushing.
This Article Covers
RELATED TOPICS

Download this free guide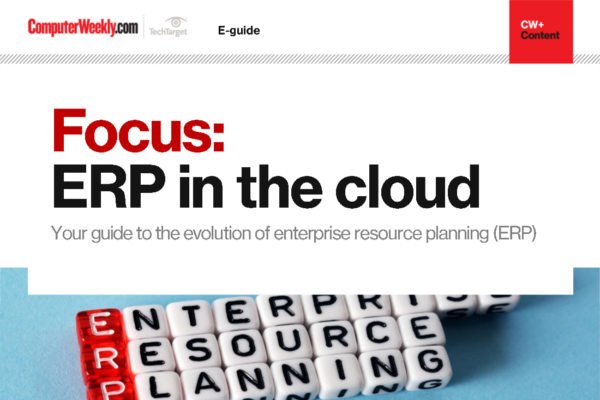 Are you keeping up with the ERP evolution?
Read about the new best practices for the ERP systems and how to tackle the growth of ERP integrations.
By submitting your personal information, you agree that TechTarget and its partners may contact you regarding relevant content, products and special offers.
You also agree that your personal information may be transferred and processed in the United States, and that you have read and agree to the Terms of Use and the Privacy Policy.

In Richmond and Kingston an online project delivers the UK's national drug strategy, writes Karl Cushing.



Drug and alcohol action teams from Richmond and Kingston in London - part of the network of bodies created to deliver the Government's national drug strategy at a local level - have developed an online strategy to help combat drug and alcohol abuse in the area.

The project is based on a Web site which is due to be launched by the end of October. Rankin Barr, the drug and alcohol action team co-ordinator for Richmond, who is leading the project, says the beauty of the Internet is that it is "24x7, anonymous and non-judgemental".

Barr believes the scheme will help drug users to get help more quickly by providing online self-assessment facilities to enable them to gauge the extent of their problem. They can then access relevant advice and health information.

There are also plans to enable users to book appointments with specialist agencies online in order to seek professional help. Users will be able to communicate with an agency using either e-mail or SMS text messages. This service may also be used to send news alerts and updates to registered users.

"It might well be the element to help someone make that next step towards rehabilitation," says Barr. "It is about reaching out to people who are not receiving help already."

The Web site will be partly built by recovering and ex-drug users. Barr thinks their first-hand experience of the problems will add to the quality and credibility of the site and its content. They in turn will gain valuable work experience and improved self-esteem, hopefully helping to keep them from returning to substance abuse.

Another part of the project is an extranet that will be used to track users, provide information on the core competencies of partners and exchange best practice. Barr says a key goal is to foster better co-operation and create information-sharing protocols to improve information flow between partner agencies such as social services, GPs, hospitals and primary care trusts.

By pushing more communication onto the Internet and e-mail, the drug and alcohol action teams also hope to become more efficient and free up more time to spend on their core role of tackling drug and alcohol abuse.

The project has won funding from the Government's Invest to Save budget and other bodies.

The Richmond and Kingston drug and alcohol action teams worked with IT services firm Steria on the project. Their longer-term goal is to form a public-private partnership with the supplier to market the software products they develop and make them available to other teams and public sector bodies.

www.sorted4.info/
Read more on Business applications