Mish-Mesh
Mesh Collaboration - Creating Business Value in the network of everything (Andy Mulholland & Nick Earle) "Creating business value in the network of everything", so the claim of the book, seems like a daunting task, for sure.
This Article Covers
RELATED TOPICS
Mesh Collaboration - Creating Business Value in the network of everything (Andy Mulholland & Nick Earle)
"Creating business value in the network of everything", so the claim of the book, seems like a daunting task, for sure.
Sam Palmisano, CEO of IBM, coined the term of a "globally integrated enterprise" in 2006 , referring to a company built on seamless global coverage and vertical integration with its suppliers. By that time, it had already become clear that not only would this herald a new mode of operation, but also enable new business models. Technology has enabled a reduction in transaction cost that may be able to shake the balance of power in the marketplace.

Download this free guide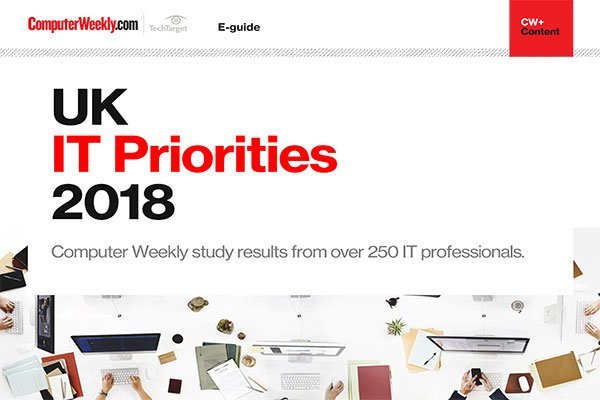 UK IT Priorities 2018 survey results
Download this e-guide to discover the results of our 2018 UK IT Priorities survey, where IT leaders shared with us what they are going to be investing in over the coming 12 months.
By submitting your personal information, you agree that TechTarget and its partners may contact you regarding relevant content, products and special offers.
You also agree that your personal information may be transferred and processed in the United States, and that you have read and agree to the Terms of Use and the Privacy Policy.
The mesh of technological and social innovation collectively referred to as "Web 2.0" has accelerated that transformation, if anything. In this context, "Mesh collaboration" is describing the challenges companies are facing by new technology and business opportunities.
The book is in two parts. Part one is the narrative of fictional manufacturing company "Vorpal" (read "Warp-all") and its CEO, Jane Moneymaker (the many telling names are somewhat of a comic relief). Part two contains a deeper analysis. The book covers a broad set of topics, such as integration of the value chain, security and financial challenges, and doesn't forget to cover the human aspects of change. It is something of a sequel to "Mashup Corporations, the End of Business as Usual" by one of the authors.
The authors themselves are two senior business executives, Andy Mulholland of Cap Gemini and Nick Earle of Cisco, which does a lot towards establishing credibility. After all, what the book promotes is not much short of a revolution and, as in any other instance, one is well advised to pick one's leaders carefully in such a case.
The fictional "Vorpal" has embarked on a somewhat slippery slope with number of Web 2.0 initiatives and is learning the hard way that it is about to lose control not only of the way its employees are working but also losing money in the process. Naturally for a business book, the situation is viewed as an opportunity, and in the end Vorpal has not only worked through its challenges, but successfully leveraged Web 2.0 and learned how to scale its business model. Promotions all around!
The book is a stimulating read. It comes in a vivid narrative style that keeps the reader focused. It develops a broader vision on how a collaborative web can help traditional enterprises. There are numerous good examples, and much of what it says will sound very familiar to any enterprise that has been in touch with Web 2.0 even marginally.
The book goes into quite some depth with some of the challenges and solutions it addresses. For instance, for the subject of security (where the key challenge would be de-perimeterization in the widest possible sense) the "commandments" of the Jericho Forum are quoted extensively.
The book's writing style is mostly inductive, reasoning by analogies and examples, less often deductive. It sometimes falls back into traditional thinking (touting DRM and surveillance as business solutions seems a bit behind the curve) but usually doesn't fail to balance that with a counterpoint. Given the authors' perspective it is perhaps not surprising that it leaves out some of the social challenges of the business models that it establishes, such as the potential for vertical monopolies.
Oh, and the jargon! "These smart services will allow us to proactively maintain equipment consult on how these assets are configured and a whole host of other professional services to help a user optimise and improve their use of this equipment." Is this the language of Web 2.0?
However, these are minor drawbacks. For someone who wants to acquaint him- or herself with the potential and pitfalls of Web 2.0 in the enterprise, this is a good and captivating read.
Peter Berlich is the founder of Swiss IT Security and Risk Management Consulting Firm Birchtree Consulting, LLC and a member of the (ISC)² Board of Directors.
Read more on Networking hardware