Microsoft pushes Office XP into Web services world
Microsoft is attempting to harness the desktop as a strategic element of its Web services platform with the delivery of its...
Microsoft is attempting to harness the desktop as a strategic element of its Web services platform with the delivery of its Office XP Web Services Toolkit.

The new toolkit gives developers and corporate users the ability to search for Web services from across the Internet and integrate them within the toolkit's development environment. Developers will also be able to piece together applications from Web services within the Microsoft Office environment.

In the past Microsoft pushed Web services to developers, said Charles Fitzgerald, general manager of Microsoft's .net Platform Strategy group, but now users can access these services with Office.

"Most discussions on Web services today involve server to server, but we think Office has an important role here in getting the data out to where it is most useful," he said.

Fitzgerald said that eventually Office XP would play a significant role in making Web services available among clients through a peer to peer (P2P) implementation, probably using Groove Networks' P2P environment.

Tying the Web Services Toolkit with Office also serves to broaden the Windows client's ability to interact with non-Microsoft servers, according to some analysts.

Some also believe it is also a way for Microsoft to keep its grip on the desktop applications market.

"This announcement is Microsoft saying, 'we have a monopoly on desktop applications, let's ensure that by making apps like Outlook and Excel the interface to back-end systems like Siebel or SAP'. It is using Web services to re-jig client-server to Microsoft's best advantage,'' said Dana Gardner, research director of the Aberdeen Group's messaging and collaboration services group.

Toolkit capabilities
Some of the capabilities in the Office XP Web Services Toolkit include using UDDI to search by keyword or business for Web services that can be imported directly into the Office XP environment.

Developers and users can test a Web service on any XML-based service and a built-in test page. All source code generated in the Visual Basic for Applications (VBA) class is available to developers so they can see how an XML Web service is accessed using SOAP.

All the methods associated with creating an XML Web service are available in VBA through proxy classes, which are created with standard VBA classes based on the 2.0 version of the SOAP toolkit.

The Web Services Toolkit for Office XP can be downloaded free from the Microsoft Developer Network site.

Further information
Microsoft Developer Network: msdn.microsoft.com/downloads/

Download this free guide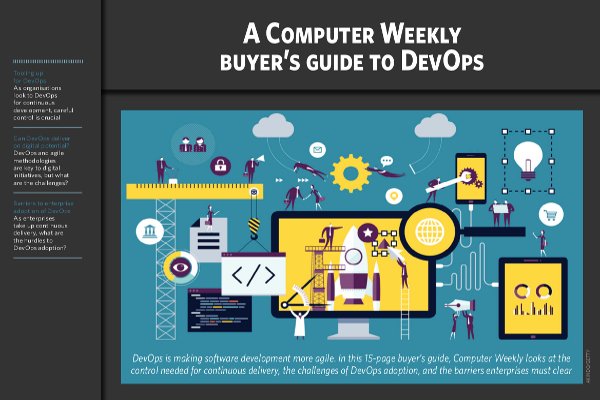 Tooling up for DevOps
Join us as we delve into how DevOps is making software development more agile as well as the control needed for continuous delivery, the challenges of DevOps adoption, and the barriers enterprises must clear.
By submitting your personal information, you agree that TechTarget and its partners may contact you regarding relevant content, products and special offers.
You also agree that your personal information may be transferred and processed in the United States, and that you have read and agree to the Terms of Use and the Privacy Policy.
Read more on Web software