Microsoft portal: banging the design drum
Working on the redesign of the user interface of Microsoft's msn portal required a flexible approach to design, writes Martin...
Working on the redesign of the user interface of Microsoft's msn portal required a flexible approach to design, writes Martin Couzins
For design team leader James Clarke and his two designers, the project involved taking the code for the global interface being rolled out to all MSN portals and customising it for the UK market.

Download this free guide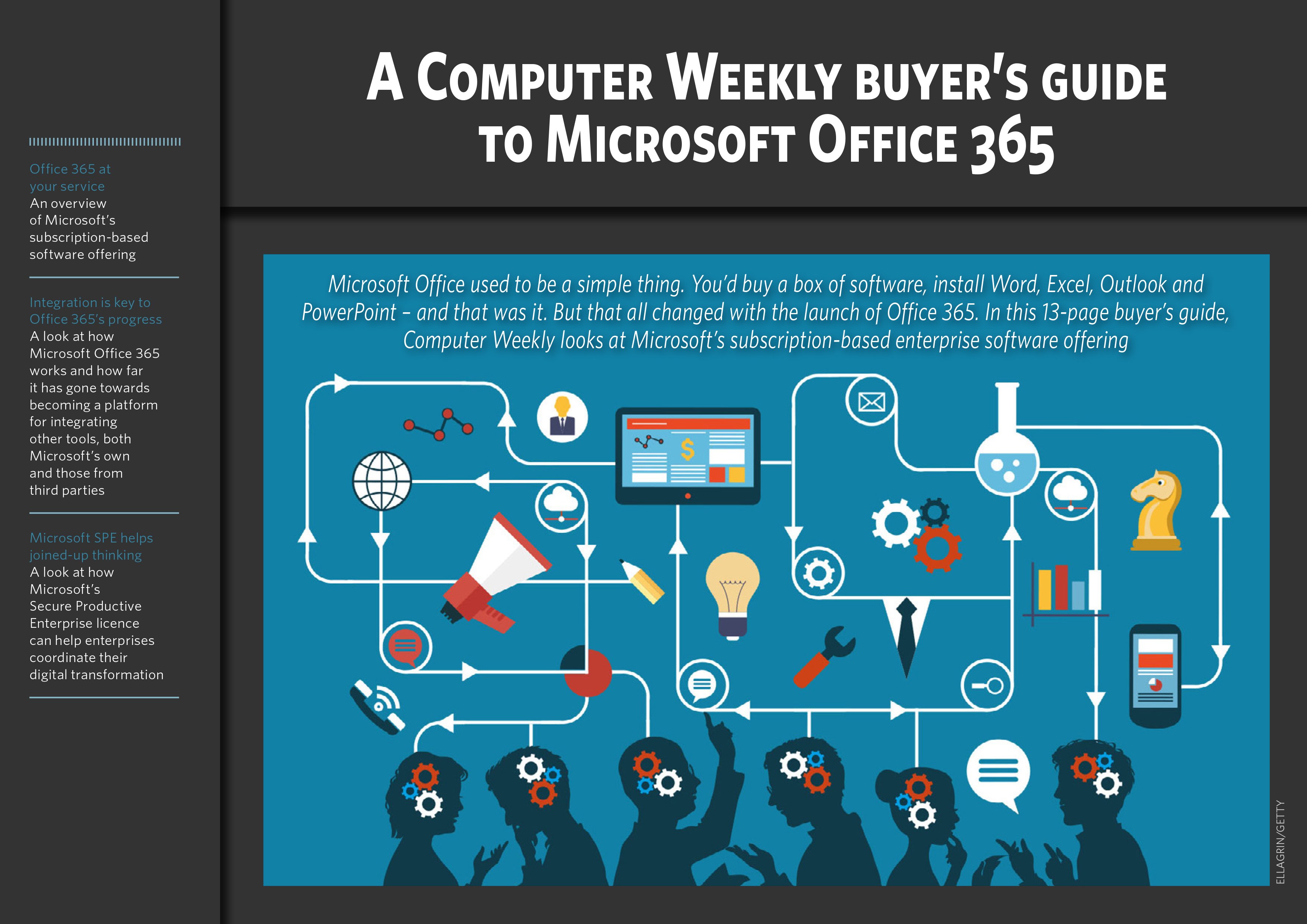 Microsoft Office 365 - The Ins and Outs
With some significant changes in recent years, including a switch to a subscription-based offering, Microsoft Office 365 is rapidly evolving. Check out how the software has evolved and what the future has in store for it.
By submitting your personal information, you agree that TechTarget and its partners may contact you regarding relevant content, products and special offers.
You also agree that your personal information may be transferred and processed in the United States, and that you have read and agree to the Terms of Use and the Privacy Policy.
The redesign took the best part of six months from conception to roll-out, and was launched in the UK on 31 January. Clarke says he was proud to have worked on the launch because he and his team had the opportunity to experiment with the design. Clarke says the UK is seen as a testbed for innovation.
And working for such a large company proved to be no hindrance to the creative process. "We are not restricted in any way. This is our market," he declares.
Clarke is keen to bang the design drum. He says the designer has to have "hardcore visual understanding", emphasising that he and his team "are all trained designers, we understand visual language".
In order to provide a look that would be well received by users, MSN previewed the site for a week before the launch. The team set up an MSN community and took feedback from users on the new interface. The designers were then able to make changes to the interface based on user response. "The new logo went down a treat," Clarke says.
And the feedback didn't stop there. On 2 March, the design team hosted an online chat to hear what users thought about the look of the interface.
Clarke says this emphasis on listening to users means the designers can constantly tweak the look of the interface.
The technology that supports the interface - an in-house publishing tool based on Microsoft technology - allows the design team to make adjustments to the look of functions relatively easily.
Behind the scenes, the portal runs on Compaq 6500 and 5800 servers using NT4. The design team uses Photoshop, Fireworks, Dreamweaver, Flash and Illustrator.
Asked about the best moment of the project, Clarke says seeing the home page go up did it for him. And as for the worst, he says, "The amount of time it took to get the detail right."
curriculum vitae
Name: James Clarke
Age: 26
Job title: Designer
Qualifications: BA in graphic design
IT skills: HTML, Flash, Photoshop, Fireworks, Illustrator, Image Ready, Freehand, Dreamweaver
Hobbies: DIY, reading, Tae Kwon Do
Clarke on Clarke: Ambitious, visually literate, wicked
Read more on Microsoft Windows software