Market sees flurry of corporate PC debuts
Despite the gloomy economy forecast, suppliers including Compaq, Sony and Panasonic are ploughing ahead with new product...
This Article Covers
RELATED TOPICS

Download this free guide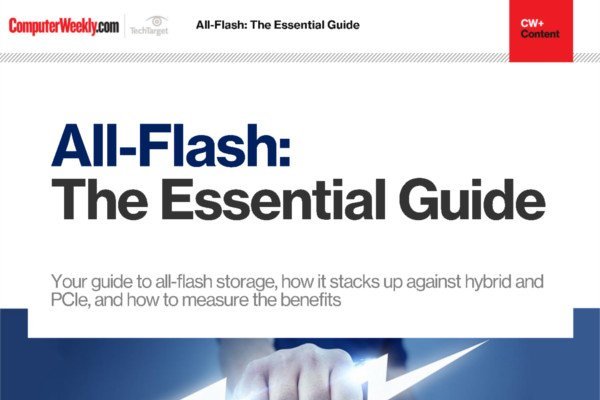 All-Flash: The Essential Guide
Access this guide to learn about all-flash storage, how it stacks up against hybrid and PCIe, and how to measure the benefits.
By submitting your personal information, you agree that TechTarget and its partners may contact you regarding relevant content, products and special offers.
You also agree that your personal information may be transferred and processed in the United States, and that you have read and agree to the Terms of Use and the Privacy Policy.

Despite the gloomy economy forecast, suppliers including Compaq, Sony and Panasonic are ploughing ahead with new product releases, writes Daniel Thomas.



Compaq has launched a set of low-cost desktop PCs and notebooks for the corporate market. The D500 desktop series adds to the Evo Desktop line, which was introduced in August, with the D300 series.

The D500 is based on Intel's Pentium 4 2GHz processor and the latest 845 chipset, which allows the use of cheaper SDRam memory rather than the fast Rambus chips for which the Pentium 4 was originally designed. Intel has promised that the chipset will also icrease the stability of systems.

The D300 is based on Intel Celeron or Pentium III processors, although the option of upgrading to a Pentium 4 is available.

The Evo N400c and N600c notebooks both feature a Multiport module that slides into place on the back of the notebook and enables users to connect to wireless standards such as 802.11b or Bluetooth.

Sony is to release a range of Vaio notebooks based on Microsoft's Windows XP operating system. They will feature faster processors and larger displays.

The company has divided its Vaio line into two groups according to the processor used. The FXA series uses AMD processors, while the FX series uses Intel chips. Both lines have two USB ports, three i.Link optical networking ports that use the Firewire IEEE 1394 standard, an RJ-45 10Base-T and 100Base-TX Ethernet port, a Lithium-ion battery, double battery capacity, NTSC video out, an 8Mbyte video card and an integrated V.90 modem.

Moving down the client device scale, Panasonic has announced details of its first rugged handheld computer, which is designed to resist physical shocks and moisture damage.

The Toughbook, which takes its name from Panasonic's line of reinforced laptops, will be based on the current version of Pocket PC, Windows CE 3.0, despite the fact that Pocket PC 2002, an upgraded version of Windows CE 3.0, is due to be launched this week.

New hardware releases

Compaq
D500 2GHz Pentium 4 corporate PC
D300 Pentium III corporate PC
Evo N400c, N600c Bluetooth- and 802.11b-enabled notebooks

Sony
Vaio notebooks based on Windows XP

Panasonic
Toughbook rugged handheld computer
Read more on Data centre hardware