Managers still resistant to work-life balance ideas
The majority of UK businesses have accepted that work-life balance policies are here to stay and provide business benefits,...

Download this free guide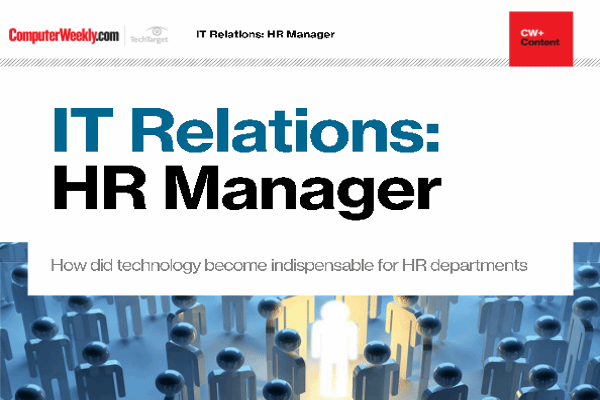 How did technology become indispensable for HR departments
HR and IT departments have begun to work closely together over the last few years. While HR historically has often received limited attention, companies now understand the key role the department plays in the business.
By submitting your personal information, you agree that TechTarget and its partners may contact you regarding relevant content, products and special offers.
You also agree that your personal information may be transferred and processed in the United States, and that you have read and agree to the Terms of Use and the Privacy Policy.

The majority of UK businesses have accepted that work-life balance policies are here to stay and provide business benefits, according to the Work Foundation's latest survey. However, there was found to be management resistance to adopting policies in about 33% of employers.

The majority of employers surveyed (68%) said they accept that they have a responsibility to help staff achieve a healthy work-life balance. This attitude was found to be particularly strong in the public and voluntary sectors and among utility firms.

Work-life balance policies among these employers were not just aimed at working parents but were extended to all staff. They were seen as central to making an organisation a successful, high-performance workplace.

However, 28% still take a narrow statutory approach and limit the work-life balance policy to working parents. Responses from human resources professionals revealed that "management resistance to change" was the number one difficulty faced by 30% of firms.

Nick Isles, deputy director of advocacy at the Work Foundation, said, "The idea that flexible working should only benefit the employer still pervades the thinking of too many UK managers. Many surveys and case studies show that those employers who instigate and apply these policies see bottom-line benefits."

Employers that have adopted a positive approach to work-life balance issues did so to boost staff retention (52%), make the organisation more attractive (39%) to new recruits and to improve overall performance (38%). They said policies had been introduced in response to employee demand (36%) and increasing workforce diversity (35%) as well as a way to reduce sickness absence (29%).

Only 3% of firms formally measure the take-up and impact of their work-life balance policies.

Isles said, "It is reassuring to see so many organisations adopting an enlightened approach. In a service sector-dominated economy such as the UK, workers are the most important factor of production."
Read more on IT jobs and recruitment