Learning leadership from the field
If you are looking for an exemplar in leadership, they don't come any finer than Francois Pienaar, writes Ross Bentley.

Download this free guide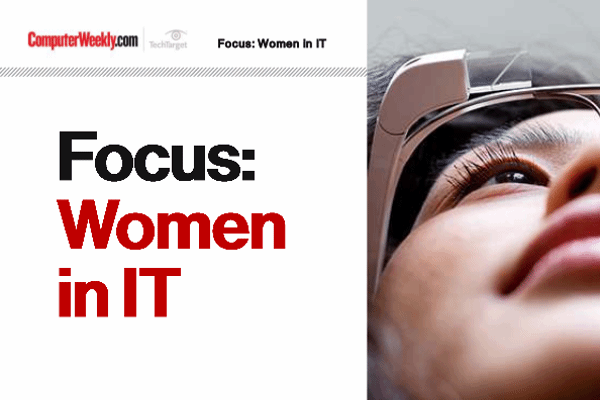 Shifting the landscape of gender and diversity
The number of women in tech in Europe is an average of 16%. This guide offers a collection of articles highlighting some of the prominent issues surrounding increasing the number of women in the IT industry.

By submitting your personal information, you agree that TechTarget and its partners may contact you regarding relevant content, products and special offers.

You also agree that your personal information may be transferred and processed in the United States, and that you have read and agree to the Terms of Use and the Privacy Policy.

If you are looking for an exemplar in leadership, they don't come any finer than Francois Pienaar, writes Ross Bentley.



When in 1995, as South African Springbok captain, he inherited a squad of rugby players naive in the ways of top-level sport after 20 years in the apartheid wilderness, no-one gave them a chance of winning the Rugby World Cup.

What followed, as they say, is history. The Springboks united a nation as they swept to victory, president Nelson Mandela donned the jersey and Pienaar, who many credit as the driving force behind the team, became an international figure. Nowadays when not being ceo of Saracens rugby club in London, Pienaar draws on these experiences to speak about successful leadership and teambuilding.

In December Pienaar will be speaking at an event organised by the Impact programme, a personal development organisation aimed at senior IT executives. Computer Weekly spoke to both Pienaar and Christopher Young, managing director at Impact, about the importance of leadership and its implications for IT directors.

Young says Impact is focusing on leadership because it is a vital part of the CIO/IT director's role these days. "It is what is expected of them," says Young.

"But leadership is not something that the IT function has historically concentrated on. It has traditionally focused on technical development and professional certification.

"In IT today the higher you climb the less you are dealing with technology and the more leadership is required."

Young says recent research at Impact and studies by consultancy Gartner Group show leadership is a big issue.

"People within the business hate change. We all hate change," says Young.

"The role of IT is to lead change. An IT director must be focused on business change and creating better ways of doing things. He must look for support for this change from senior members of other parts of the business. You can't bluff your way through this. The greater the change envisioned, the greater the leadership challenge."

Young says the high rate of change in technology has been driven by the rate of change in business.

"But the barriers to change are the people within the business," he says. "While you can buy in the technological skills, it's much more difficult to buy in leadership skills."

Cue Pienaar who says, "I think that leadership on the rugby field is more intense than leadership off the field. In rugby your financial year ends every week.

"But there are many lessons that are learnt on the rugby field that can be carried into everyday life. It's true that wherever you are if you get leadership right, it is easy to manage but when you start to lose it then it becomes hard."

Francois Pienaar is speaking at the Impact @Creating winning teams event on 5 December at the London Underwriting Centre, Minster Court, Mincing Lane, London.

For more information contact shiela.evans@ impact-sharing.com or tel 0208-940 4662.

Pienaar's guide to making your mark

Motivation - a major part of leadership. You need to know the hot and cold buttons of the members in your team

You must both praise and criticise members of your team -it is usual to use more praise as people will react better, but you must not shirk from revealing some home truths



Respect - you must have the respect of your team and peers. This is crucial. There are two types of leaders those who lead by example and those who have become leaders through their intelligence and know-how. In the physical arena of rugby - the former is more common whereas in the business world the latter becomes more prevalent



Vision - a leader must have a clear vision of what he or she wants, and a leader must also be able to communicate this vision to get people to do want he wants



Developing leaders -whereas it used to be the case that leaders were born, today our understanding of what makes a good leader means that leaders can be developed

Good leaders will bring on other leaders rather than encourage followers. In a rugby team, you want leaders all over the field, in the scrum, at the line out and in defence.
Read more on IT jobs and recruitment