Late payments, early benefits
Lawyer Michael Clinch explains how the Late Payment Act works.

Download this free guide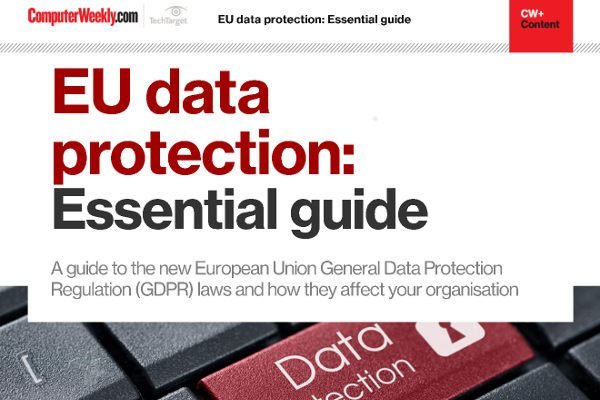 EU data protection: Essential guide
Access this guide to aid you in facing the challenges, opportunities and key actions need to consider in preparing your organisation for GDPR.
By submitting your personal information, you agree that TechTarget and its partners may contact you regarding relevant content, products and special offers.
You also agree that your personal information may be transferred and processed in the United States, and that you have read and agree to the Terms of Use and the Privacy Policy.

Lawyer Michael Clinch explains how the Late Payment Act works.



In some companies it is common practice not simply to fail to pay on time, but to drag out payment month after month. When payment finally does arrive, it usually does not include any extra amount for interest in respect of the late payment.

Late payers generally know that, without signed terms obliging them to pay interest, they have not been required to do so. However, if you regularly keep suppliers waiting for payment, beware. The Late Payment of Commercial Debt (Interest) Act 1998 has changed the rules by giving businesses the statutory right to claim interest on late payments from other businesses.

When the Act came into force on 1 November 1998, it gave small businesses the right to claim interest from large businesses and organisations in the public sector. Since then, the operation of the Act has been expanded so that, from 1 November 2002, all businesses (including public sector organisations) are entitled to interest from any other organisation, including small firms. This applies whether or not there is an agreement between creditor and debtor on the payment of interest.

A late payment is defined as one made after the expiration of the agreed credit period given by the supplier to the purchaser. If no credit period is specified, a period of 30 days will apply.

After that deadline the interest will begin to accumulate. The 30-day period runs from either the date on which goods are delivered or the services are performed, or the date the purchaser received notification of the relevant debt.

It is possible to vary the 30-day period by contract. Hence, terms and conditions might specify that there is no credit period and that the principal debt will be due as soon as the goods are delivered or the services have been performed. The right to claim interest also applies to debts paid in instalments.

The relevant interest rate applicable is the Bank of England's base rate, plus 8%. The interest rate is calculated at the end of the day the payment becomes due.

The Act does not preclude contracting parties to agree an interest rate (or some other form of compensation) which is different to the default provisions of the legislation. In those circumstances, the Act will not apply. However, any agreed interest rate or compensation for late payment must be "substantial". If not, the Act will operate. This precludes companies trying to contract out of the effect of the legislation.

Be aware that the legislation exists. Just as suppliers will now be entitled to claim interest on late payments, customers need to appreciate the potential increased cost of not paying debts on time. Interest under the Act can be claimed simply by notifying a customer who is late with payment. In court proceedings, suppliers' solicitors are likely to include a claim for statutory interest, along with payment of the principal debt, as part of the preparation of the claim form lodged at court.

In practice, the legislation will not see interest being paid automatically by customers on any late payment. The commercial effect, however, is to give suppliers the right to pursue a claim for interest should they choose to.

The Act will probably not come into its own unless the supplier's relationship with the customer breaks down or court proceedings are issued. However, customers need to be aware that suppliers have a new stick to wield.

Michael Clinch is a partner and head of litigation at law firm Picton Howell
E-Handbook

E-Handbook

E-Zine
Read more on IT for small and medium-sized enterprises (SME)