Keep an eye on your site
A proper analysis of who visits your Web site will help to justify the cost of maintaining it and improve advertising sales. Web...

Download this free guide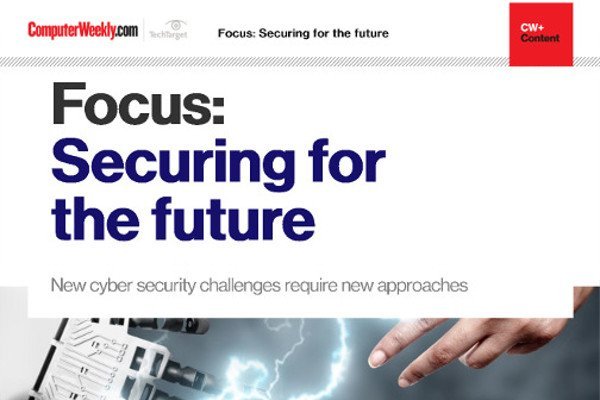 New technologies: a source of threat as well as a solution
Learn about fighting the ever evolving ransomware, IoT botnet malware and data manipulation attacks.
By submitting your personal information, you agree that TechTarget and its partners may contact you regarding relevant content, products and special offers.
You also agree that your personal information may be transferred and processed in the United States, and that you have read and agree to the Terms of Use and the Privacy Policy.

A proper analysis of who visits your Web site will help to justify the cost of maintaining it and improve advertising sales. Web analysis is something Granada Television found it could not afford to be without, writes Julia Vowler



To make money from a Web site you need to know how visitors are using it. But according to IDC, fewer than half of firms analyse how their Web sites are used.

For TV company Granada, although its Web sites also help to build audiences for programmes, the primary purpose of the sites is revenue-generation, says Colin Elms, Granada's interactive and online sales publishing controller. "We want to take as great a share of online new media revenues as we can - we're looking for 80% year-on-year growth."

So Granada has to be able to tell advertisers how many unique users a site attracts and as much demographic information about those users (gender, age, socio-economic class) as possible.

"That's the beauty of online," says Elms. "And we can also start learning about individual users, asking for e-mail addresses, SMS mobile numbers, or, if they enter competitions, getting their names and addresses."

This gives much more detail than the gross totals of TV audience calculations - "We know that the peak audience for Coronation Street is 16 million pairs of eyeballs," says Elms - or the analysis of audience viewing panels that are intended to be statistically representative.

Granada's first foray into the Internet, in 1998, was experimental. It started out as an Internet service provider - G-Whizz.net - before settling down to running Web sites devoted to its programmes and exploiting the commercial rights to the sites of football teams such as Liverpool and Arsenal. "A budget was signed off by the board and we threw money at it," Elms recalls.

Because there were so many programme sites to build and keep running, "it was too much to do all in-house, so we put a lot out to third parties to design and produce," he says.

That, Granada swiftly realised, "was a very significant monthly overhead," says Elms. "It got to the point where we were asking, 'We're spending £30,000 on a site and is anyone looking at it?' And you can't sell advertising if you don't know whether anyone is looking at your site."

That was the ammunition Elms needed to get a budget for Web analysis. Granada's IT department serves the entire company and owned the relationship with the Web host, BT. To get Web analysis on to the priority list, "We did have to go to the top and stress the importance of the project and explain our objectives," Elms acknowledges.

After several false starts, he decided to invite tenders for a comprehensive Web analysis package. With the support of the IT department he selected software from WebTrends that was already used by the US circulation watchdog. The UK Audit Bureau of Circulation's electronic monitor, ABC Electronic, could use the WebTrends figures from Granada's audit, to produce easily comparable figures.

Although there were some teething troubles, it all came together "after some months of not getting it right," says Elms. WebTrends, he says, put in considerable effort, knowing that it could use Granada's success to sell on.

"The beauty of WebTrends is that its software is not dependent on the raw log files. It puts code into the Web page so that when a user visits it, the software sends the [analytical] data to the WebTrends server directly," says Elms. "We paid a one-off fee for 500 million page impressions and you can choose which pages to put the WebTrends tag on to."

Sixteen months later, Elms says, "The WebTrends tool can go online to all our portfolio of sites and we don't have to have a [separate] ABC audit."

Granada wanted a transparent sales policy where advertisers could see the statistics for themselves. "For example, Coca-Cola spends about £750,000 a year with us. We can give them a password to look at the WebTrends site for themselves." Being able to offer that facility was important in closing the deal, says Elms. "We need to be able to sell the proposition to them that there will be no wastage," says Elms.

The degree of detail he can offer means that Granada can command a premium price, rather than advertisers just making a blanket, mass-media purchase, he says, so Web analysis has justified the investment.

It can also be used to control costs internally. "Why waste money on content that no one is looking at? We can feed this information back to production," says Elms. For example, he found that streaming TV was not much used. Like the rest of the country, Elms is waiting for broadband. Until it takes off, he says, "The massive cost of a streaming server is not justified. We used a third party to offer streaming, but the money just doesn't stand up.

"We were the first to show a live football match on the Web but the number of people who watched was poor compared with the cost of the streaming."

Overall, says Elms, advertisers' confidence in Web advertising is definitely on the up. "An increased percentage of next year's blue-chip marketing budgets is going to online media. It is not massive, but we've proved the numbers."

Turning eyes on pages into capital

To make a Web site pay its way you must measure its performance reliably and comprehensively
Web log files may not be a sufficient data source if files are missing or held by third parties
The cheapest analysis is the standard ABC Electronic audit, which tells you how many people visit a site each month but you may need dedicated Web analysis software to get greater detail, such as visitors per hour
Analysis will help to persuade advertisers, but you will need a minimum of 100,000 site visitors to make an impression
Advertisers want the audience data to be comprehensive and transparent, and like to have direct access to it themselves
Analysis can also help in deciding whether the cost of maintaining the content is justified by visitor figures


Like all business information, effort must be committed to data-cleansing, such as keeping audience personal information up to date
Read more on IT risk management