Improving business resilience and continuity planning through virtualisation
An IT service provider explains why well-planned best practices and the increased efficiencies of virtualisation technologies make it so easy to plan ahead for a disaster.
Life in Venice doesn't stop every time it floods. People roll up their trousers, pull on their wellies and walk to the grocer's, go to work or grab a vino with friends. And when it's all over, they mop the floor, dry the furniture, and go back to their pre-flood life.

Download this free guide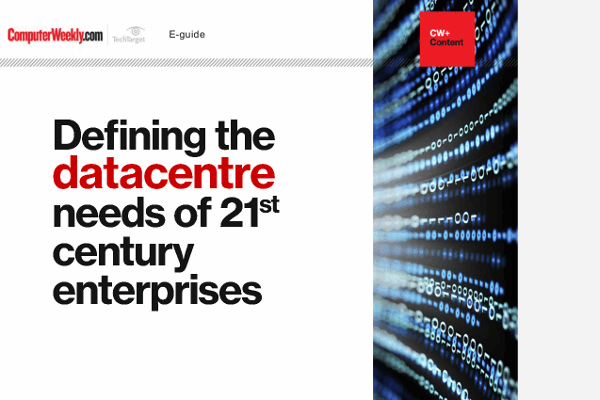 Defining the datacentre needs of 21st century enterprises
A collection of our most popular articles on datacentre management, including: Cloud vs. Colocation: Why both make sense for the enterprise right now; AWS at 10: How the cloud giant shook up enterprise IT and Life on the edge: The benefits of using micro datacenters
By submitting your personal information, you agree that TechTarget and its partners may contact you regarding relevant content, products and special offers.
You also agree that your personal information may be transferred and processed in the United States, and that you have read and agree to the Terms of Use and the Privacy Policy.

How do they do it? They choose not to have carpet or wooden flooring, keep themselves updated on water levels and have a spare pair of boots right next to the door. This is called prevention.
When it comes to faults in IT systems -- common and rare, just like flooding can be -- prevention is not better than a cure. It is the cure, and the only thing that allows business continuity and resilience.
Best practices are a key tool for avoiding inefficiencies in money and time and improving the performance of the IT department and of the business as a whole.

Pete Canavan, head of support services at IT service provider Plan-Net,
Complicated machinery and analysis are a thing of the past. Planning is now extraordinarily easy, thanks to best practice processes and new technologies like virtualisation that can bring user downtime close to zero.
Virtualisation can't be done overnight
First of all, it must be noted that virtualising servers, desktops and data centres is not something that can be done overnight. Planning is needed to avoid choosing the wrong solution, perhaps based on the latest product on the market or media talk rather than what works best for the specific needs of one's business. It's also necessary to shun possible inefficiencies, interruption of business services, or even data loss during the process.
Best practices, then, come across as the essential framework in which all operations should be carried out in order for a business continuity strategy to be successful. Any change made to the system needs a mature level of best practice processes, such as the world-renowned Information Technology Infrastructure Library (ITIL) in place, to guide organisations in planning the best route in dealing with all operations and incidents. Best practices are a key tool for avoiding inefficiencies in money and time and improving the performance of the IT department and of the business as a whole.
Once this is sorted, you can think about going virtual. From a technical point of view, virtualisation is gaining importance in business resilience and continuity planning, thanks to the progress made by new technologies. Products such as VMware's vSphere, for example, allow what is called live migration. Live migration ensures that the capacity and speed of the virtual machines (VMs) are seen as an aggregate rather than individually. As a consequence, the load is more evenly distributed (for faster, smoother operations) and resources are made immediately accessible whenever a machine crashes. The user never notices and the procedure is never interrupted.
Moreover, data is stored in virtual central storage, making it accessible from different sources and unable to get lost during system malfunctions, and making business resilience faster and easier.
Guided by the expertise of best practices and with the help of virtualisation products that suit individual needs and goals, business resilience and continuity planning will not only come easier but also make results more effective. This will allow organisations to deliver their services and carry out their operations without fear of interruptions, inefficiencies or data loss.
Pete Canavan is the head of support services at IT service provider Plan-Net and a contributor to SearchVirtualDataCentre.co.uk.
Read more on Datacentre capacity planning