IT managers get benefits of top CIOs' experience
Chief information officer-level directors will regularly address junior IT directors in a new, broader-based offshoot of the...

Download this free guide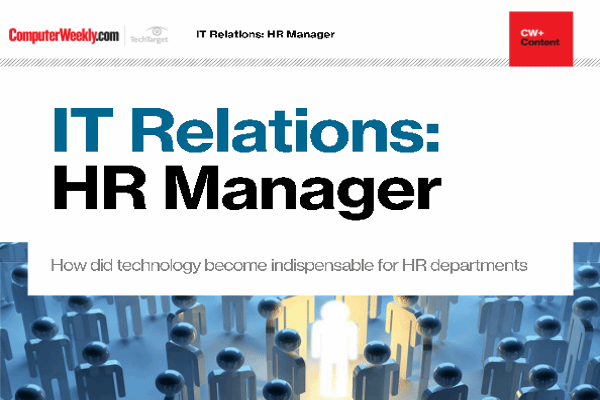 How did technology become indispensable for HR departments
HR and IT departments have begun to work closely together over the last few years. While HR historically has often received limited attention, companies now understand the key role the department plays in the business.
By submitting your personal information, you agree that TechTarget and its partners may contact you regarding relevant content, products and special offers.
You also agree that your personal information may be transferred and processed in the United States, and that you have read and agree to the Terms of Use and the Privacy Policy.

Chief information officer-level directors will regularly address junior IT directors in a new, broader-based offshoot of the exclusive user club CIO-Connect.

IT-Connect is targeted at the next management level down from CIO-Connect members, who are the top IT individuals in major organisations. CIO-Connect is run by John Handby, former IT director of the Post Office, National Power and Glaxo.

Louise Addington, who runs IT-Connect, said, "Many CIOs are interested in succession planning and team building, and they wanted a place where their team could go to talk about their next steps and career development. Their teams could access the CIO-Connect news and information service, but not the events, and wanted more."

CIO-Connect members pay £10,000 a year subscription. For an extra £3,000 a year they can take out corporate membership of IT-Connect, which will enable their directly reporting IT directors/managers to meet in a series of leadership briefings and hot issue meetings, use the "members' bench" to seek feedback to specific questions, take part in, and benefit from, quarterly surveys of their peers, and have access to the CIO-Connect website.

IT-Connect plans to hold about eight meetings a year: leadership briefings by CIOs; and hot issue meetings on topics such as offshore outsourcing and web services. In the first event in May, a senior CIO talked about the changing role of the CIO.

IT-Connect members can also attend two CIO-Connect technology briefings a year. "The topics we cover include security, cost management, business processes and management of technology, which are standard fare that CIOs would be concerned with but would delegate," said Addington.

IT-Connect currently has some 70 member companies, with about 300 people involved. The initial drive was directed towards converting CIO-Connect member organisations, but IT-Connect is beginning to look outside. Organisations not involved with CIO-Connect will have to pay £5,000 a year subscription, as they would gain access to the CIO-Connect news and information service.

www.cio-connect.com
Read more on IT jobs and recruitment