IT jobs downturn will not last long
Concern over the downturn in IT job opportunities in Europe is unlikely to last long, according to research by BCS fellow Matthew...

Download this free guide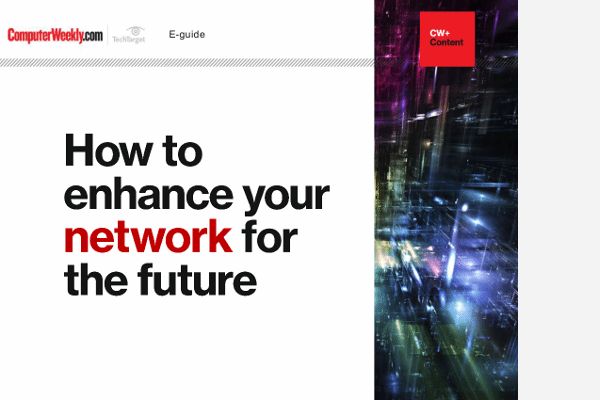 How to enhance your network for the future
Latest on networking developments and directions: NFV, self-optimising networks and IoT enabled smart cities
By submitting your email address, you agree to receive emails regarding relevant topic offers from TechTarget and its partners. You can withdraw your consent at any time. Contact TechTarget at 275 Grove Street, Newton, MA.
You also agree that your personal information may be transferred and processed in the United States, and that you have read and agree to the Terms of Use and the Privacy Policy.

Concern over the downturn in IT job opportunities in Europe is unlikely to last long, according to research by BCS fellow Matthew Dixon for the Council of European Professional Informatics Societies (Cepis), of which the BCS is a leading member, writes John Kavanagh.



"The research indicates that, taking into account annual growth of 10% in employment of key technical IT staff following the current downturn, there could be additional demand for more than 1.5 million IT professionals over the years to 2005," Dixon says. "This is a considerable volume, and it is very unlikely to be filled from the combined output of all current IT degree courses across Europe."

Cepis urges employers and governments to take note of the findings. "While the problem is not acute at present, there is no room for complacency by the industry and governments. These findings will prove of particular value to the work of the IT skills monitoring group established by the European Commission last September, which will present its work at a high-level European e-skills summit in Copenhagen in October," it says.

"If the European Union is to establish dominance in this strategically important area, this scale of future demand underlines the importance of the need for pan-European arrangements to enable those without IT degrees to progress effectively to competence in this work.

"The European certificate for informatics professionals, being developed by Cepis with European Commission support, will increasingly play a major role in this."

The research report, IT Practitioner Skills in Europe, claims to be the first study to use comparable national statistics relating to employment in IT jobs in EU countries, and shows some significant national variations.

In particular, there is more training in the UK and Sweden than in Germany, and the UK has a higher proportion of self-employed consultants and contractors.

The UK lags behind Ireland and Sweden in the proportion of women in IT - less than 20% of UK IT staff, are women and this figure is falling.

The full 154-page report can be downloaded from www.cepis.org/
Read more on IT jobs and recruitment