How would you spend the £15m IT training budget?
IT managers know better than anyone about skills gaps. E-Skills NTO wants the benefit of that expertise and your input in...

Download this free guide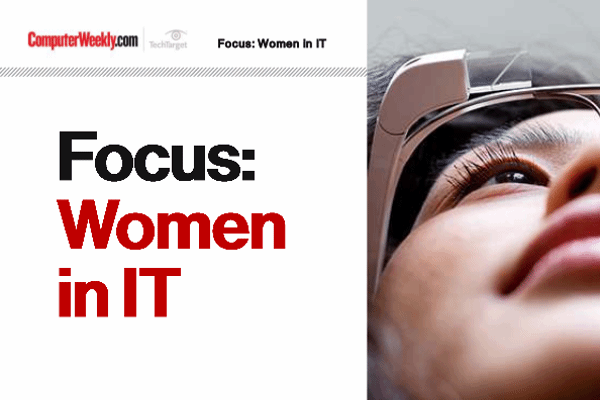 Shifting the landscape of gender and diversity
The number of women in tech in Europe is an average of 16%. This guide offers a collection of articles highlighting some of the prominent issues surrounding increasing the number of women in the IT industry.

By submitting your personal information, you agree that TechTarget and its partners may contact you regarding relevant content, products and special offers.

You also agree that your personal information may be transferred and processed in the United States, and that you have read and agree to the Terms of Use and the Privacy Policy.

IT managers know better than anyone about skills gaps. E-Skills NTO wants the benefit of that expertise and your input in planning for future training needs in networks and telecoms. Bill Goodwin reports



Computer Weekly readers are being urged to have their say in the development of the UK's first national training plan for telecoms and network professionals.

The plan, which has the backing of employers, government, universities and training organisations, is the first systematic attempt to tackle underlying weaknesses in training and education in telecoms and networking technology in UK.

The first draft of the three-year plan, published for consultation this month, called on employers, government, and educators to work together to ensure that the employers have access to a workforce with the skills they need to keep UK businesses competitive.

The E-Skills NTO, the public/private sector body responsible for developing the skills of the IT workforce, is seeking the views of Computer Weekly readers on more than 20 proposals designed to bridge long-term skills gaps in the UK.

The plan will form the basis of government training policy for telecoms and networking and will influence the work conducted by the learning and skills councils, and regional development agencies.

Employers such as IT consultancy Accenture, which is backing the E-Skills NTO's proposals, argue that a strategic plan for telecoms and network training is essential if the UK is to remain competitive.

"If you look at Britain compared to other countries we have been less centralised and organised in how we approach the development of tech skills than France or Germany," said partner Paul Crooks.

"The people side is much harder than the technology side. Finding people who are skilled can delay capturing what might be ephemeral advantages in market. You need the people there with the breadth of skills and flexibility to develop solutions quickly."

Although demand for telecoms and network staff has slumped to its lowest level since the early 1990s, the UK is suffering from underlying telecoms and networking skills shortages that will resurface once the recovery begins. Within the next 12 to 18 months, employers may find themselves urgently needing large numbers of staff with skills in project management, systems integration, network management, and an understanding of business issues, the draft report for the E-Skills NTO predicted.

At the same time, the take-up of new technologies, such as broadband and 3G mobile phones, and the growing convergence between telecoms and IT, means that IT and telecoms professionals will need to learn new skills.

Network engineers will need re-training to understand IP-based networks. Telecoms professionals will need to understand the principles of networking and hardware and software. More IT staff will need to have telecoms experience and expertise in wireless networking and radio frequency engineering.

At present the UK is ill-prepared to meet these training challenges. There is little co-ordination between employers, universities and training companies. Despite the predicted shortages of skilled staff, many employers are not doing enough to make networking and telecoms attractive to women and young people.

The E-Skills NTO's strategic plan aims to tackle these problems by encouraging employers, government and the universities to work together to respond quickly to changing skills needs.

If employers are prepared to lend their time and support to a strategic plan, the Government will respond with funding, said Karen Price, the E-Skills NTO chief executive. "It's the collective effort in everybody working towards the same thing that makes a difference."

One of the key proposals of the plan is a regular forecasting exercise that will identify the telecoms and network skills that will be needed by employers in the future. The results of the forecast will influence the training offered by universities, colleges and employers themselves, through the modern apprenticeship and graduate apprenticeship schemes.

The plan also contains proposals to encourage more young people into telecoms and networking, including a country-wide campaign to improve the image of careers in telecoms, coupled with competitions and work experience programmes for school children.

One proposal expected to gain support from employers is the development of recognised professional qualification for telecoms and network professionals. Such qualifications could give employers a guide to the capabilities of job candidates and give the candidates targets to aim for.

Most importantly, the plan aims to ensure that there will always be a pool of skilled professionals with the qualifications that businesses need to develop their network and telecoms services, said Maddie Reed, consultant at E-Skills NTO.

"Employers recognise that having the right people with the right skills is going to be critical when they are turning around their industry," said Reed.

"Although companies might be a bit more cautious in the speed they implement projects, they will still need people to deliver them," she concluded.

Draft strategic plan: key action points
Regular forecast of future skills needed by employers

Identify regional gaps in availability of telecoms and network skills

Run a UK-wide campaign to promote careers in telecoms

Promote work experience programmes and competitions to encourage young people

Publish a training directory to help employers

Develop foundation degrees and graduate apprenticeships

Set up programmes to ensure that universities, colleges and training organisations keep courses up to date

Encourage universities to offer telecoms and network qualifications for working professionals

Create schemes to encourage employers to sponsor colleges and universities

Assess demand for recognised professional qualification for telecoms and network professionals

Review national occupational standards to reflect the convergence of IT and telcoms

E-Skills NTO to accredit in-house and external training programmes, training centres and materials

Promote telecoms qualifications, modern and graduate apprenticeships

Introduce programmes to encourage online training

Create an employers' forum to support training standards, accreditation and modern apprenticeships

Publicise examples of good training practice

For a full copy of the plan visit www.e-skillsnto.org.uk/telecoms/

Computer Weekly readers influence UK IT training policy

More than 100 Computer Weekly readers, including interested individuals and employers, contacted the E-Skills NTO last year, with comments and offers to help the organisation develop a £15m strategic plan for IT training in the UK.

Your views helped the organization to develop a plan that has won widespread support and recognition from central government, the learning and skills councils and the regional development agencies.

According to Karen Price, chief executive of the E-Skills NTO, the feedback from Computer Weekly readers played a critical role in developing the plan which aims to tackle the cyclical skills shortages which have dogged the IT profession since the 1960s.

The strategic plan is influencing IT training programmes throughout the UK. Regional development agencies are incorporating it recommendations into their own strategic plans, and topping up the £15m in central funds, with millions of pounds in local funding for IT training. The Learning and Skills Councils are also using the plan as the basis of their IT training work.

Have your say
The E-Skills NTO wants to know what Computer Weekly's readers would like to see in the plan. The views collected will be incorporated into a new version of the plan that will influence training in telecoms and network skills in government and the private sector for the next three years.


What are you skills and training priorities in telecoms and networking?



Is there anything missing from the strategic plan?



Does the plan contain anything inappropriate?



What other comments and suggestions do you have?


Send your comments to: maddie.reed@e-skillsnto.org.uk or visit www.e-skillsnto.org.uk/ before 25 January 2002.
Read more on IT jobs and recruitment