How do I become a programmer?
I am 19 years old and have worked on for my present employer for 18 months on the helpdesk. I would like to move on to become a...

Download this free guide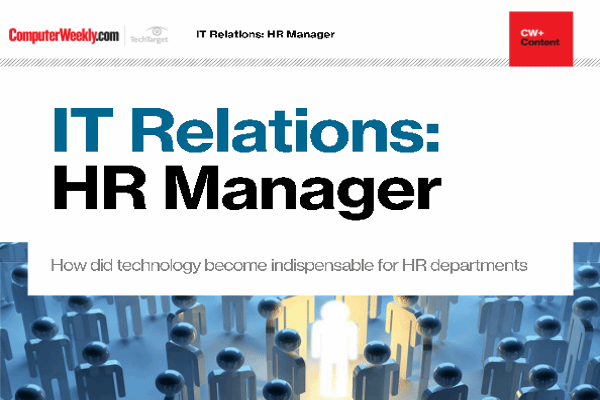 How did technology become indispensable for HR departments
HR and IT departments have begun to work closely together over the last few years. While HR historically has often received limited attention, companies now understand the key role the department plays in the business.
By submitting your personal information, you agree that TechTarget and its partners may contact you regarding relevant content, products and special offers.
You also agree that your personal information may be transferred and processed in the United States, and that you have read and agree to the Terms of Use and the Privacy Policy.

I am 19 years old and have worked on for my present employer for 18 months on the helpdesk. I would like to move on to become a programmer or Web designer. I am currently developing my company's intranet but otherwise have no real programming experience. I am hoping to gain an HNC then go on to a degree but I want to find myself the right job before I go any further. I have applied for many jobs but I have not had any luck with any of them. Where am I going wrong?



Don't try to jump too far at once
The initial points that struck me when I read your question were that you are young, with no apparent qualifications, and with little experience that is relevant to the role you are trying to move into. Having said that, you have 18 months' helpdesk experience, so you clearly have something to offer, in both knowledge and determination.

These are the aspects that your CV and letter (or e-mail) of application need to emphasise, together with your keenness to further your career by part-time study, which again illustrates determination. If you feel that your CV style might be letting you down it might be worth your while investing in one of the excellent books on the market that shows you how to construct a targeted and effective CV.

However, you do seem to be trying to make too big a jump at once, and very few companies would be willing to take you on and train you virtually from scratch towards your new career. My advice would be to try to gain a helpdesk position with a larger company that has significant involvement in Web-based applications.

Look for a company that has a good career development policy (maybe one that runs the BCS Professional Development Scheme or Career Development Framework). Let your new company see your worth while you are studying. Keep up your efforts to expand your experience of the Web or programming, and hopefully the company's career development policy will allow your managers to see your potential and move you in the direction you seek.

Solution by Sheelagh Flowerday, British Computer Society

The panel: MSB International, Best International, BCS, Computer Futures, Computer People, Elan, Reed Computing, Netheads Consulting, Zarak Technology, E-Skills NTO
Read more on IT jobs and recruitment