Healthcare IT sector is in disarray, warns BCS
IT in healthcare is being hit by "confusion, blight, lack of motivation, lack of appropriate skills and inefficient use",...

Download this free guide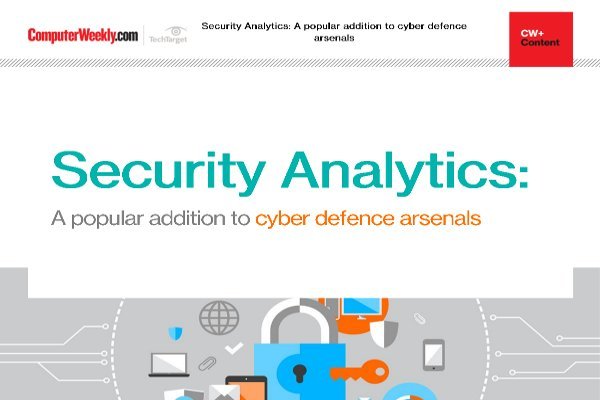 Combating cyber-crime with security analytics
Learn how security analytics is helping to keep pace with cyber threats and how it can help provide serious value to your business.

By submitting your personal information, you agree that TechTarget and its partners may contact you regarding relevant content, products and special offers.

You also agree that your personal information may be transferred and processed in the United States, and that you have read and agree to the Terms of Use and the Privacy Policy.

IT in healthcare is being hit by "confusion, blight, lack of motivation, lack of appropriate skills and inefficient use", according to a British Computer Society report. It warns that there is "a real risk that more than 40 years' experience will be swept away just for the 'new' or by attrition or inertia", writes John Kavanagh.



The Radical Steps report, resulting from a BCS workshop involving more than 100 leaders across the field of IT in health, plus subsequent wide consultation on the findings, highlights the sector's concerns and recommendations for the success of new strategies for healthcare IT. It follows the Government's announcement of a massive NHS IT upgrade programme.

The key issues to emerge from the report, published by the BCS Health Informatics Committee are:

The main problem in the NHS is not the IT but the culture


IT is for patient care, not just the needs of the organisation


Standardisation is required across the health sector


Lessons can and must be learnt from both positive and negative experiences


Current best practice should be developed: some of it leads the world


Health informatics should be established as a profession


Awareness of the benefits of informatics needs to be promoted among clinicians


There is a need for better training.

In all this, the patient must come first, the report says.

"Ubiquitous access to clinical records is necessary, and measures must be taken to ensure that records can survive in a usable form from birth to death," it says.

"The concerns raised must be addressed in order to learn from lessons of the past, stimulate real partnerships and creative ways forward, and realise maximum benefit for patient care, healthcare management, policy development and health maintenance."

The BCS Health Informatics Committee says, "Radical Steps is a continuing open exploration of previous informatics experiences, both in health and other domains, which will have a major effect on the efficacy of informatics in support of health and welfare.

"Wide consultation has highlighted many issues, some in synergy and others at odds with current policy. But all agree that they require in-depth consideration and high-impact action."

The need for training was underlined in an earlier BCS report, which pointed to a lack of awareness of the real potential of IT among NHS staff, plus a lack of enthusiasm and even fear of IT systems.

A further specialist group for people in healthcare who have an interest in or work with IT in the NHS is being set up by the BCS. Several existing BCS medical and nursing specialist groups serve huge numbers of people, many of whom are not members of the society. The new specialist group will cater for people not covered by existing groups, such as physiotherapists, dieticians and chiropodists.
Read more on IT risk management