Happy under pressure: are you living the IT life?
If you are a beer-drinking, Vauxhall-driving, Times-reading Liverpool fan, overworked but happy in your job, then you are in good...
This Article Covers
RELATED TOPICS

Download this free guide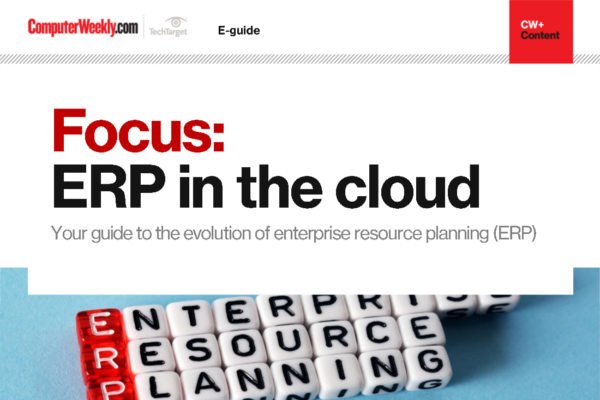 Are you keeping up with the ERP evolution?
Read about the new best practices for the ERP systems and how to tackle the growth of ERP integrations.
By submitting your personal information, you agree that TechTarget and its partners may contact you regarding relevant content, products and special offers.
You also agree that your personal information may be transferred and processed in the United States, and that you have read and agree to the Terms of Use and the Privacy Policy.

If you are a beer-drinking, Vauxhall-driving, Times-reading Liverpool fan, overworked but happy in your job, then you are in good company



More than 850,000 people in the UK work in the IT sector, making it one of the UK's most important industries. But do IT professionals have anything in common outside work?

To answer this question and identify common traits among ITers, database specialist Embarcadero has conducted an IT lifestyle census of 5,000 IT professionals.

The results show that ITers work harder than other staff, are highly intelligent and well informed. Although IT is perceived as an industry for the young, IT staff have an average of 13 years' experience in the field and are more concerned with career opportunities than salary.

Perhaps this explains why so many of you would rather have dinner with Bill Gates than Jordan, although Ali G scored higher in the popularity ratings than Larry Ellison.

Despite 42% of the respondents saying they feel they are under constant pressure at work, 76% claim to enjoy their work most of the time and 11% say they enjoy it all the time.

Outside work, IT staff spend an average of 11 hours a week watching television. Sport is the activity most likely to drag them away from the box - swimming is the favourite. Watching sport is also a popular pastime - 44% of respondents regularly attend live sports events.

Of the 56% of ITers who support a football team, Liverpool has the greatest backing (15%), followed by Arsenal (10%) and Chelsea (9%).

The most read newspapers are The Times (20%), closely followed by the Daily Mail (18%). Computer Weekly is of course the most widely read IT publication.


Highlights of the IT lifestyle census 2001

Do you enjoy your job?
Most of the time: 76%
All the time: 11%
Neither enjoy or dislike it: 8%
Dislike it most of the time: 4%
Dislike it all the time: 1%

Is your job stressful?
I am sometimes under pressure but do not feel stressed: 55%
There is constant pressure: 42%
Never feel stressed at work: 3%

When are you likely to change job?
Within 3 years: 60%
Within 12 months: 22%
Within three months: 14%
Immediately: 4%

Salary
IT professionals earn on average £35,000 a year, compared to a national average of £21,000.

If you did not work in IT, what profession would you choose?
Marketing: 18%
Travel: 17%
Health: 12%
Public sector: 11%
Accountancy: 10%
Law: 8%
Manufacturing: 8%
Defence: 6%
Transport: 6%
Retail: 4%

Education
52% of IT staff have a degree. 73% of those with A-Levels have three or more, and 59% have eight or more GCSEs.

Marital status
30% of ITers are single, and less than 50% are married.

Do you own your house/flat?
Own: 72%
Rent: 20%
Live with owner: 8%

Are you a good cook?
I am quite a good cook: 53%
I am a very competent chef: 21%
I am hopeless: 10%
I am the next Masterchef: 8%
I never cook: 8%

Favourite type of food
Italian: 34%
Indian: 18%
French: 15%

EastEnders or Coronation Street?
EastEnders: 35%
Coronation Street: 17%
No preference: 48%

Going out
On average, ITers go out less than twice a week.

What do you drink in the pub?
Beer/lager: 42%
White wine: 13%
Red wine: 11%
Vodka: 8%
Gin and tonic: 7%
Soft drinks: 7%
Other: 6%
I never visit pubs: 6%

Do you work at weekends?
Sometimes: 61%
Never: 36%
Always: 3%

Cars
13% of ITers drive a Vauxhall. Mercedes tops the list of cars ITers would most like to drive.

Films
Star Wars tops the list of favourite films.

Holidays
74% of ITers take two or more holidays a year. The US is the favourite destination.

Hobbies
Sport: 33%
Music: 26%
DIY: 16%
Gardening: 14%
Fishing: 3%
Stamp collecting: 2%

What sport do you play regularly?
Swimming: 26%
Football: 20%
Golf: 18%
Horse riding: 9%
Snooker: 7%
Cricket: 4%
Rugby: 3%

Which IT company would you most like to work for?
Microsoft: 14%
Oracle: 11%
Apple: 7%
Read more on Business applications