For the good of IT
The Worshipful Company of Information Technologists is moving into its new City of London Hall base. Computer Weekly finds out...
This Article Covers
RELATED TOPICS

Download this free guide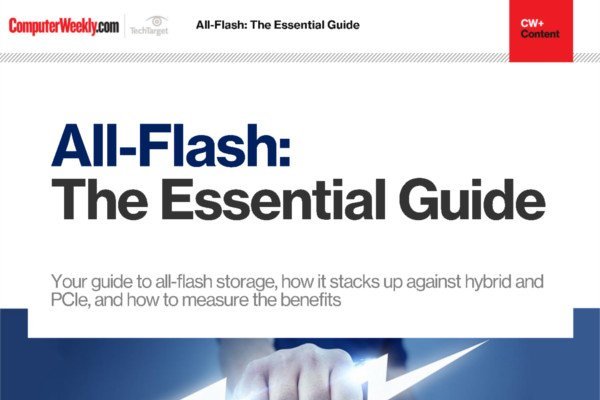 All-Flash: The Essential Guide
Access this guide to learn about all-flash storage, how it stacks up against hybrid and PCIe, and how to measure the benefits.
By submitting your personal information, you agree that TechTarget and its partners may contact you regarding relevant content, products and special offers.
You also agree that your personal information may be transferred and processed in the United States, and that you have read and agree to the Terms of Use and the Privacy Policy.

The Worshipful Company of Information Technologists is moving into its new City of London Hall base. Computer Weekly finds out how an organisation whose roots date back 800 years benefits the profession in the 21st century



Today (Thursday) marks the opening of the long-term home for an IT organisation whose activities are as diverse as influencing top City directors on e-business, running apprenticeship schemes and enabling terminally ill children to communicate electronically.

A secure base means the Worshipful Company of Information Technologists (WCIT), the 100th City of London livery company, can plan decades ahead rather than just for the next few years.

Founded in 1985 on the initiative of a group of successful IT professionals, the WCIT became a livery company in 1992. It has about 650 members, who have made distinguished contributions to the IT profession and want to give

back to society. They actively combine tradition and technology to foster the IT profession through charitable works, education, communication, and trade and commerce. Members use their own time, talent and resources to influence those with influence and to create new ways for IT to benefit society.

Livery companies are funded through their members and donations. Unlike some livery companies, the WCIT has modest resources. However, a £5m gift three years ago from Stephanie Shirley, founder of FI Group (now Xansa), put the WCIT firmly on its feet. That provided a healthy charitable trust fund and enabled the worshipful company to secure its City base, which opens this week following extensive refurbishment, paid for by donations from members.

The WCIT aims to develop the use of IT to help disadvantaged people to lead better lives and share in society.

The Lifelites scheme to help terminally-ill children to communicate with one another, their parents and families, is a good example of how WCIT works. A well thought-out system was introduced at the Demelza House Hospice for children in Kent and has now been rolled out to all 24 hospices for children in the UK with the help of £7.5m from the Masonic Trust for Girls and Boys. Another programme is to set up an online community of people caring for old or disabled people.

The WCIT launched an IT apprenticeship scheme in 1992 for young people aged 16-21 to receive supervised training that leads to a recognised qualification, such as HNC, NVQ or degree. To date 44 budding IT professionals have taken part, undergoing four-year apprenticeships at ICL/Fujitsu, Xansa, ServiceTec, NTL, Royal Corps of Signals and YACC Labs.

At the other end of the age spectrum, WCIT members have recently devised a course at the Open Age Centre in Kensington, London, to ease people over the age of 55 into IT. As with many of the WCIT's projects, it is designed so that it can be set up almost anywhere.

"Too often older people are overlooked in the fast-paced world of IT," says Rodney Hornstein, chairman of Alphameric and a WCIT liveryman. "This pilot project has the potential to be replicated at hundreds of centres across the UK and could enable many older people to access new technology in a way that suits them."

In addition to its charitable and educational activities, WCIT aims to promote leverage of IT and to help the boardroom identify key areas where IT is essential to future business success. It has, for example, held conferences involving high-level decision makers on subjects such as e-business take-up; the impact of urban teleworking; the ethical implications of IT; and the impact of IT on the future of the City of London as a global financial centre.

Membership, which is for life, is open to anyone in the IT profession closely involved with IT, whether users, suppliers, techies or consultants. Prospective members have to demonstrate a significant record of achievement within the IT profession and must expect to participate in livery company activities.

"The WCIT welcomes new members who wish to contribute their time, talent and resources to making a real difference to people's lives, particularly to the disadvantaged," is the official message.

The group has a wide membership, including founders of software and systems companies, senior directors of hardware and telecommunications companies, IT directors and managers, academics, and two recent Lord Mayors of London, (Brian Jenkins, deputy chairman of Barclays, and Lord Levene of Portsoken, chairman of investment banking for Europe at Deutsche Bank). Microsoft founder Bill Gates is an honorary freeman.

The WCIT is a unique IT institution - it will not comment on issues as a body, neither does it try to position itself as professional

institution or trade association, although it has links with many types of organisations. Its primary role is in providing a long-term infrastructure through which members can operate.

In the context of the livery movement, it is still early days for the WCIT and the primary focus is on sowing seeds through its influencing and by leveraging the technology expertise and management skills of its members to help

society. Indeed, it is one of the few areas of the IT industry where users, consultants and suppliers can work together in harmony towards a common goal.

Further Information:

www.wcit.org.uk/
www.lifelites.org/
Read more on Data centre hardware