Find a new skills pool to fish in
Women and late entrants to the IT sector have great potential for closing the skills gap, but employers will first have to shake...

Download this free guide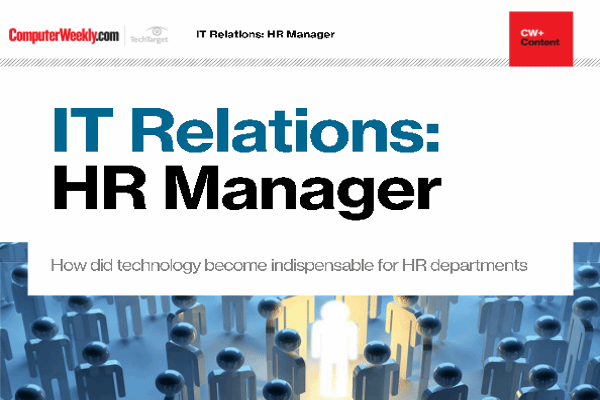 How did technology become indispensable for HR departments
HR and IT departments have begun to work closely together over the last few years. While HR historically has often received limited attention, companies now understand the key role the department plays in the business.
By submitting your personal information, you agree that TechTarget and its partners may contact you regarding relevant content, products and special offers.
You also agree that your personal information may be transferred and processed in the United States, and that you have read and agree to the Terms of Use and the Privacy Policy.

Women and late entrants to the IT sector have great potential for closing the skills gap, but employers will first have to shake off their tendency to look for young male graduates



The Internet boom, Y2K and technology advances have brought an influx of talented and enthusiastic young professionals to the IT industry. So it is perhaps surprising to hear that a shortage of skilled professionals still exists.

With all the talk of an economic downturn and a reduction in recruitment, it is easy to assume that the lack of suitably skilled IT professionals in the workforce is no longer an issue. However, it is still the case that employers face an IT skills gap that is putting a constraint on business growth - it is a gap that needs to be filled.

Research led by the e-skills National Training Organisation - a government-sponsored body set up to addressIT-related skills issues - has shown that IT directors have found ways to redress the skills imbalance by reviewing their current processes and re-examining their existing workforce.

Perhaps one of the biggest constraints on a fully skilled IT workforce is the narrow pool from which the sector has traditionally drawn recruits. As an emerging sector, the focus has been on young male graduates - a fact that partly explains why only 18% of employees in the It industry are women.

As the sector matures, it is starting to look beyond the traditional recruitment pool. An increasing number of employers acknowledge that recruiting young men is not the only way of providing the UK IT industry with the skills needed to remain competitive throughout Europe and beyond.

Many of the business and professional skills required to deliver customer satisfaction to a broadening client base are often more prevalent in female recruits, career-changers and non-graduates. Members of these groups have a lot to offer the IT industry in terms of skills and employability.

Training is essential for any profession to ensure maximum productivity of employees, and especially so in a fast-moving industry such as IT. However, for years now, the IT profession has been plagued by issues surrounding the ever-changing plethora of courses and qualifications (estimates suggest that 2,000 IT qualifications exist), the cost of training and the difficulty in identifying a clear contribution to the bottom line.

Many IT professionals with core skills or skills in emerging technology have been tempted from one company to another, making employers understandably question the value of investing in expensive staff training. Widening the pools from which you recruit will help to change cultures and address issues of staff loyalty, allowing the benefits of training to be realised by those employers who invest in it.

But are there separate issues involved in training "non-traditional" IT professionals?

Staff training has a key role to play in developing IT skills in all new recruits, regardless of their background. Employers estimate that it takes about six months of professional development for a recent graduate to become fully proficient in an IT role. Employers that have already ventured outside the traditional recruitment pool to fish for alternative talent, have reported that non-graduates can become effective just as quickly.

The message for those who have not recognised the opportunity is clear - broadening targets for recruitment and training will assist in developing a more diverse and balanced workforce, address many of the skills gaps, improve loyalty, give a better return on investment and, most significantly, help to provide improved competitive advantage.

The e-skills NTO is working with employers to address the skills issues driven by businesses' exploitation of technology. It recognises that sustainable, strong growth of the UK economy is dependent on the e-skills of its people - the blend of technical, personal and business skills that enable organisations to take advantage of the Internet and other technology advances.

It is crucial that we work towards delivering pervasive improvement in the e-skills available to employers - from articulating employers' needs across the UK to improving the communication channels between educators and employers, and attracting more of the UK workforce to a career in IT.

Together with IT directors across the UK, the e-skills NTO is actively working towards redressing the current skills imbalance.

Karen Price is chief executive of the e-skills NTO
Read more on IT jobs and recruitment