Confusion keeps Sans on the shelf
They promise much, but few have adopted storage area networks. Nicholas Enticknap finds out why
This Article Covers
RELATED TOPICS

Download this free guide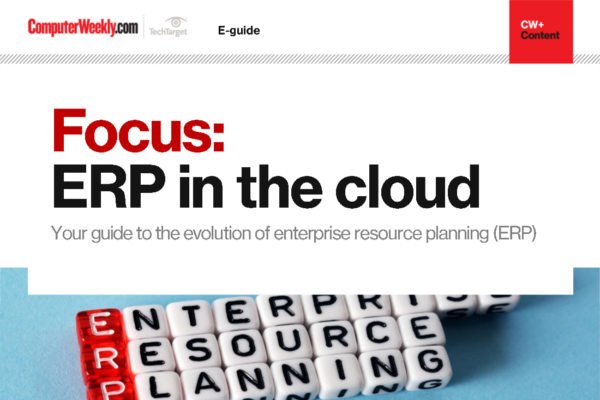 Are you keeping up with the ERP evolution?
Read about the new best practices for the ERP systems and how to tackle the growth of ERP integrations.
By submitting your personal information, you agree that TechTarget and its partners may contact you regarding relevant content, products and special offers.
You also agree that your personal information may be transferred and processed in the United States, and that you have read and agree to the Terms of Use and the Privacy Policy.

They promise much, but few have adopted storage area networks. Nicholas Enticknap finds out why



Storage area networks (Sans) arrived in the mid-1990s when increasing data volumes meant that the copper cabling and SCSI interfaces used to attach storage subsystems to servers were beginning to creak under the strain. But Sans have taken off much more slowly than anyone expected.

Dedicated storage networks became necessary when an explosive growth in data storage requirements was triggered by the emergence of the business Internet. This created a need for greater scalability than server-attached storage could provide.

This led, to a growing interest in shared storage systems - subsystems that could be shared between heterogeneous servers - which was achieved by allocating specified proportions of the subsystem to the different servers, a method known as physical partitioning.

However, it was difficult to adjust partition sizes in response to changes in workload. These systems also had many of the disadvantages of dedicated server storage, primarily limited scalability and the need to use server processing power for many functions.

The next logical step was to separate the storage from the server completely and turn it into a dedicated network, just as PC management was offloaded from the server to the local area network in the 1980s. This opened the opportunity for cost savings and easier storage management through consolidating storage attached to multiple servers.

Fibre Channel Sans offer excellent performance because the standards they are built on were designed for the job. In contrast, the two major networking protocol sets in common use, TCP/IP and Systems Network Architecture (SNA), were designed to support all types of computing transmission.

The disadvantage of Fibre Channel is that it requires users to build a whole new networking infrastructure. This is both expensive and time-consuming.

Standards
Another problem is that the standards are still being developed. This means it is not yet possible to buy a set of San hardware and software components from different suppliers, plug them together and expect them to work, as is the case when building a Lan. Specialist expertise is needed.

These disadvantages have inhibited the take-up of Sans. Few have built enterprise-wide Sans and those that do exist have been built for tightly-defined applications, typically for back-up.

Increasing data volumes mean that back-up traffic often saturates the Lan. Using Sans to remove back-up from both the Lan and the server can offer sufficient benefits to justify the cost.

Robin Pilcher, Tivoli Storage Management's marketing manager, explained, "Over 50% of the traffic on the Lan is just housekeeping activities. And it is the server doing that - on an NT machine using up to 50% of its cycles."

IP network
People are beginning to question whether Fibre Channel is the right infrastructure for all storage applications. There is increasing interest in building Sans using existing Ethernet/IP network technology, as used in 90% of Lans around the world.

"IP networks are getting faster and can start to have performance comparable to a Fibre Channel San," said Jill Kaplan, IBM storage solutions' product manager.

The Internet Engineering Task Force is working on a standard known as iSCSI, which defines the interfaces for connecting storage devices to an IP network.

IBM and Cisco are the driving forces behind this initiative and IBM became the first company to introduce an iSCSI-enabled storage device, the IP Storage 200i, in February.

A few days later, component supplier Adaptec introduced iSCSI-based interface cards and controllers to allow storage suppliers and integrators to develop their own iSCSI products.

The Storage Networking Industry Association (SNIA) has added momentum to this development by forming its first marketing group, the SNIA IP Storage Forum, to promote the technology.

Some companies are also investigating running IP over Fibre Channel. "If a customer wants to use a San just for storage consolidation and not change any hardware or software, mapping IP back-up traffic on to Fibre Channel instead of the Lan, this reduces elapsed time and protects all the investment in hardware and software," said Hitachi's Tony Reid.

Fibre Channel IP back-ups are 50% quicker than Lan IP back-ups but require the use of Fibre Channel host bus adapters in each server. These are just coming onto the market from companies such as Emulex.

The iSCSI trend represents one way of trying to take the hassle out of implementing Sans. Another method is to use a prepackaged bundle in which all the component parts are tested to ensure they work together. Several suppliers have set up dedicated interoperability labs to do such testing work.

Off-the-shelf Sans
Hewlett-Packard and IBM have gone a step further and announced a variety of off-the-shelf offerings in February. Both are built around the company's own hardware and software storage products and supplemented by fabric devices from partners.

This is a good way of getting up and running quickly, but limits the user's expansion potential to products included in the bundle. An offering incorporating a Brocade switch, for example, can only be expanded by adding other Brocade switches.

Other companies, including Gadzoox and Storage Technology, are looking to simplify San implementation by virtualisation techniques.

Gadzoox announced the Axxess package last October. Axxess is designed to make building Sans easier by "virtualising" the storage, that is, turning physical storage devices into logical units. In theory, this allows any type of physical device to be attached to the San.

Gadzoox is a switch supplier so it has built its approach around adding intelligence to the switch - Axxess is essentially a special-purpose server that serves this function.

Tape drive supplier Storage Technology is moving in the same direction but from a different starting point. It launched the Storagenet 6000 last October as a server that runs a range of specialised software. A key piece of software is Virtual Transport Manager, which allows sharing of tape drives across all Unix and NT hosts and across multiple back-up applications.

"This allows customers to accommodate migration to new technologies without disrupting servers. We decouple the administration of storage from the administration of servers so you get more effective administration of storage," explained Storage Technology's network line-of-business manager Mike Harper.

San management
San management software is still in its infancy but there are developments here, too.

IBM subsidiary Tivoli has reoriented its development strategy from systems management to storage management. Its flagship offering is Tivoli Storage Network Manager, a San management product with policy-based automation and capacity-on-demand capabilities.

Still to come from Tivoli is Storage Tank, which aims to provide hierarchical storage management facilities to the San world.

"The amount of storage a system administrator can manage in the mainframe world is typically 7Tbytes. In the open systems world, it is 250-500Gbytes, depending on whether it is centralised or distributed. That is because of the manual management necessary - so we're essentially delivering that 7Tbytes capacity," said Pilcher.

Hewlett-Packard, has followed suit, introducing Openview San Manager, a software suite that includes some previously developed single-function products with new applications to create a complete offering.

Veritas has also been pioneering with its Sanpoint Control software, a product set incorporating virtualisation techniques. Sanpoint supports a wide variety of fabric and storage devices but, until March this year, Sun Solaris was the only platform supported. The company has now released version 2.0, which adds support for Windows NT and 2000 platforms.

Despite all these initiatives aimed at overcoming the limitations of Sans - or perhaps because of them - the environment is not quite there yet said Pilcher.

"A lot of companies are sitting on the fence. This is because they are confused by the huge amount of differing messages on Sans," he said.

So it will probably be some time yet before networked storage becomes the norm in IT departments.


Factors slowing San adoption


Fibre Channel requires expensive new network infrastructure
Lack of common standards limits plug-and-play-storage
San management software is in its infancy.
Read more on Business applications