Charitable work boosts image and fosters loyalty
Corporate social responsibility (CSR) has become an item on the business agenda thanks both to legislation and a desire to create a positive brand image.
Corporate social responsibility (CSR) has become an item on the business agenda thanks both to legislation and a desire to create a positive brand image.

Download this free guide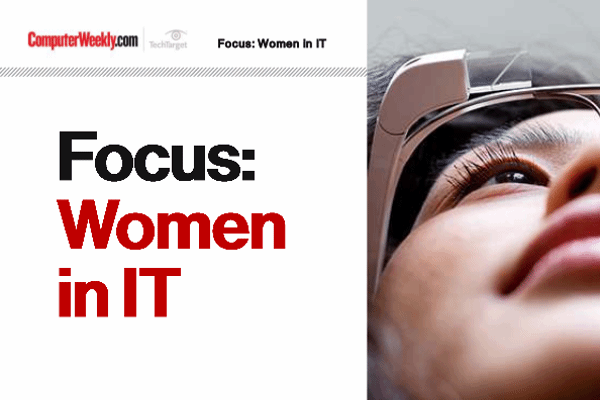 Shifting the landscape of gender and diversity
The number of women in tech in Europe is an average of 16%. This guide offers a collection of articles highlighting some of the prominent issues surrounding increasing the number of women in the IT industry.
By submitting your personal information, you agree that TechTarget and its partners may contact you regarding relevant content, products and special offers.
You also agree that your personal information may be transferred and processed in the United States, and that you have read and agree to the Terms of Use and the Privacy Policy.
"Organisations have a social responsibility to ensure their practices are not to the detriment of other people," said Michael Dean, director of membership at the National Computing Centre.
In IT, that can range from ensuring offshore developers are fairly paid to disposing of old IT kit in an environmentally friendly manner.
Demonstrating CSR contributes to brand enhancement, said Dean, both with the public and staff, who like to think their organisation is allied to improving the world. "Employees look for companies to act more responsibly," he said.
However, this is not true of everyone. "Some employees care about CSR and some don't," said Nick Russell, associate director at consultancy The Work Foundation. "But CSR is always either positive or neutral, never negative. It is an opportunity to broaden employees' sense of involvement and engagement with the company."
This was evident among the Best Places to Work award winners and runners-up, where enthusiasm for employers' CSR programmes was conspicuous.
Hogg Robinson, for example, enters teams for the Three Peaks Challenge charity hike and staff also took part in a global charity day to raise money to build houses in Malawi. Hilary's Blinds provides on-site blood donation facilities to its staff.
Some companies contribute directly, not just by encouraging staff to participate in such activities. "Gartner supports fund-raising activities through our Gartner Gives programme," said Eve Mitchell, IT project manager at the analyst company. "Gartner matches any money raised by associates; provides sponsorship for team events, and pledges equivalent money for hours spent working for charitable organisations."
Although it is clear that employers benefit from the good publicity that accrues from CSR, there is also a direct benefit at employee level. Employees who see their companies helping others can have greater confidence that they will look after their staff too.
How do companies benefit?
Corporate social responsibility activities can help build teams, create staff loyalty and encourage bonding between staff and departments
Participation in CSR work can develop staff, teach new skills and build confidence
Visible CSR can enhance public relations and contribute to corporate brand value and reputation
CSR activities demonstrate to employees that they work for an employer that will care about them too.

Read more on IT jobs and recruitment