Case Study: WatchGuard Security System and WatchGuard's Virtual Private Networking
When an Australian health care company needed to ensure the security of patient records, WatchGuard had the answer
When an Australian health care company needed to ensure the security of patient records, WatchGuard had the answer
According to operations director, Ted O'Hare, AHCL discovered three major objectives after evaluating its network access to the Internet. First, it was mandatory to provide email and Internet access. AHCL has a very mobile work force and directors who regularly travel the world fulfilling speaking engagements and generating business opportunities. Plus, a number of employees, including specialist doctors, who require access to the Internet for research purposes and documentation.

Download this free guide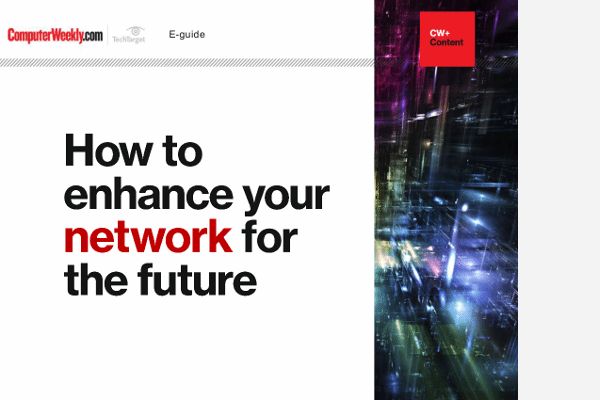 How to enhance your network for the future
Latest on networking developments and directions: NFV, self-optimising networks and IoT enabled smart cities
By submitting your email address, you agree to receive emails regarding relevant topic offers from TechTarget and its partners. You can withdraw your consent at any time. Contact TechTarget at 275 Grove Street, Newton, MA.
You also agree that your personal information may be transferred and processed in the United States, and that you have read and agree to the Terms of Use and the Privacy Policy.

AHCL's second objective was to use the Internet to attract clients and compete more effectively in what is becoming an increasingly competitive health market. For example, AHCL currently has two hospitals in Australia's premier tourist destination, the Gold Coast in Queensland. Many tourists are in an age bracket that values the availability of high quality health care facilities. An AHCL website would service their needs and inquiries. Their last objective was to find a solution that would permit access to certain types of information without exposing confidential information to unauthorised users. "Due to the highly sensitive nature of medical records, we have set security policy to protect our information," O'Hare said. "We enforce a policy that prevents modems from being used in AHCL's hospitals, so there is no electronic access either into, or out from, our hospitals." Solution In search of a solution, O'Hare began evaluating firewall products more than six months ago. "We looked at several firewall options, from a functionality versus cost point of view," he says. "We found most of the firewalls were simply a software product running on a NT server. A number of vendors priced themselves out of contention, especially as products vary from $7,000 and $30,000, with similar functionality." "We decided on the WatchGuard Security System for functionality, security and manageability. Also, it is not a static product, but one that is undergoing constant improvement through WatchGuard's web-based subscription update service. The software is intuitive and its graphical interface provides a dynamic view of network activity through the firewall. "WatchGuard's Virtual Private Networking (VPN) function was also of interest. It allows us to connect to other hospitals that also have a WatchGuard firewall using the Internet, rather than expensive private or leased communication lines. By connecting to their network as a node, not just a terminal session on their Unix host, we are able to offer remote support to other locations." John Labza, director of Performance Networking Pty Ltd, the group's networking consulting company, said WatchGuard's graphical monitor and historical reporting software options will allow AHCL to determine which of their 16 hospitals have the highest Internet use, so they may better allocate Internet bandwidth usage across the group. In the first six months since the firewall implementation, Internet access has grown by a factor of 10, with more than 250 staff now using the Web regularly. And it is expected everyone requiring access will be connected within 12 months. "There is a mass of knowledge on the Internet ( for a solutions provider to be able to tap into that is invaluable," says O'Hare. "If we experience an unusual or complex hardware or software problem, a solution can be as simple as connecting to a chat group on the Web, throwing in a question and waiting for the response." Network architecture The WatchGuard Security System runs on a permanently connected 128K-byte ISDN link, however this is likely to be upgraded as more users connect. O'Hare says that bandwidth will either increase to 256K or the company may establish itself as an ISP. A website to address the company's external objectives is currently in the design and development phase. Health Technologies operates 17 LANs connected via ISDN (local) and Frame Relay links (interstate) to the corporate office in East Hawthorn, Victoria. These LANs, which support a total of 1400 users and 1000 connected devices, run NetWare for file and print services and UnixWare for other applications. The company is one of the largest users of SCO UnixWare in Australia. Results Health Technologies is able to deliver functionality for a fraction of the cost of a normal outsourcing organisation because of the special mix of technologies it uses, including the recent WatchGuard Security System implementation that was said to "kill several birds with one stone." As a result of the installation, AHCL now provides secure Internet access and email facilities. It also provides the potential of VPN that will become more significant following Health Technologies expected international growth. Most importantly, the WatchGuard Security System provides simplified management of firewall facilities using the intuitive GUI software interface. Compiled by Mike Burkitt (c) WatchGuard Technologies, Inc. 1999