Case Study: The Office and Street Management (OSM) solution by Polaris Technologies
The next time your post arrives, the postman might be using a PDA to ensure it arrives at the correct address
This Article Covers
RELATED TOPICS
The next time your post arrives, the postman might be using a PDA to ensure it arrives at the correct address
The group discovered that it could offer a more consistent delivery by giving supervisors better tools to oversee their carriers' progress, both in the post office and out on their routes. In the past, supervisors used handheld devices to mark delivery times for each route. That data was later downloaded into a database. Unfortunately, information sitting in the database didn't help supervisors when making spot check visits on carrier routes.

Download this free guide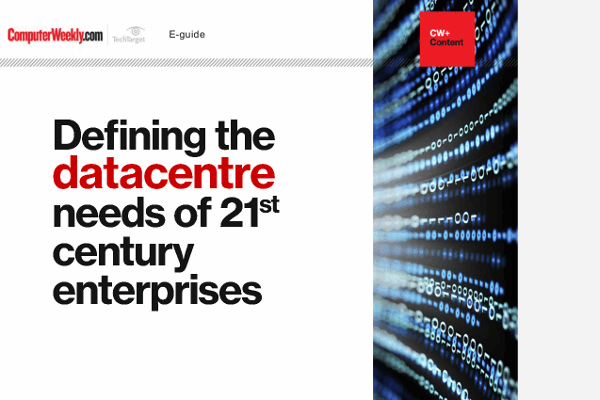 Defining the datacentre needs of 21st century enterprises
A collection of our most popular articles on datacentre management, including: Cloud vs. Colocation: Why both make sense for the enterprise right now; AWS at 10: How the cloud giant shook up enterprise IT and Life on the edge: The benefits of using micro datacenters
By submitting your personal information, you agree that TechTarget and its partners may contact you regarding relevant content, products and special offers.
You also agree that your personal information may be transferred and processed in the United States, and that you have read and agree to the Terms of Use and the Privacy Policy.

"Our original intention was to use the data collection device to put the information for all of the routes within a delivery zone at the supervisors' fingertips," explains Rich Rooney, operations programs analyst. Rooney covers the Great Lakes area, which includes the states of Illinois, Indiana and Michigan. Since the devices only collected data, supervisors had to carry a printout of the route times. If the carrier left later or earlier than the time in the database, the supervisor had to manually recalculate the times to find the carrier's location. On the streetLooking for a better solution, operations programs analyst Tyrone Daniels contacted Jeff Chandler of Polaris Technologies in Louisville, Kentucky. Chandler worked with the Postal Service's Great Lakes area group to develop a solution, called Office and Street Management (OSM), that runs on Handheld PCs powered by the Microsoft Windows CE operating system version 2.0 and on the supervisors' desktop computers. OSM consists of two applications: Street Locator, which tracks carriers' street routes and times, and Office Manager, which records mail volume and estimates processing time for that volume. Since January 1999, about 15 supervisors in the Great Lakes area have been beta testing the OSM applications on Hewlett-Packard 620LX Handheld PCs. As with the previous system, supervisors walk the routes gathering all the timing information for both delivering mail and allied functions such as delivering a parcel and taking lunch breaks. That information is then uploaded into a Microsoft Access database on a desktop PC back in the office. Supervisors can download information on 30 or 35 routes and pinpoint within a few minutes exactly where any of their carriers are at any point in time. The application adjusts those times instantly based on the actual time the carrier left the office or where the supervisors find the carrier out on the street. The Handheld PCs currently carry about 3Mb of route information, but have the capacity for more than 10 times that amount. "Supervisors are supposed to manage carriers both on the street and in the office. They don't visit every single route every day, but periodically pick certain routes to make sure the carriers are where they're supposed to be," explains Rooney. By carrying the Handheld PC on the street, supervisors can find the carriers more quickly and instantly determine whether or not they're on schedule. Supervisors also can recalculate the expected return time of the carrier based on where he or she actually is on the route. If the Street Locator shows that the carrier won't finish on time, the supervisor can bring in help. In addition to quickly locating carriers, having all the route information on the Handheld PC can save supervisors months of learning all of the ins and outs of their territories. It also helps them inform a fill-in carrier about how their performance compares to the regular carrier. In the officeBack in the office, supervisors use the Office Manager program to manage carriers as they prepare for their routes. Some of the mail is counted by machine, but non-automated mail is counted manually. The larger the volume that carriers have to deliver, the longer it takes to finish their office activities. To get a clear picture of each carrier's volume, supervisors carry their Handheld PCs to each carrier's route case to enter the volume of mail. This is then uploaded to the desktop computer. After that, supervisors download all of the volume information for each route, including those pieces counted electronically, back into the Office Manager program on the Handheld PC. Based on volume and demonstrated performance, the program projects each carrier's departure time. If the software shows that the carrier's departure time is later than normal, the supervisor can take steps to ensure that the carrier leaves on time. "Now we can determine to within a five-minute window what the impact is of each tray of mail, based on each carrier's performance indicators," Rooney says. Making a differenceThe Great Lakes area expects to roll out the OSM application to approximately 2,500 supervisors in its tri-state area in the next several months. Other Postal Service areas have expressed interest in the system as well, which could expand to as many as 25,000 users nationwide. "Our supervisors chose the Handheld PC because they wanted to put computing power in their hands and not tie themselves to a desktop computer," Daniels observes. "The four-and-a-half hour battery life is more than enough for most supervisors. And if they need longer battery life, they can replace it with an extended-life battery." Daniels also notes that the recording capabilities supported by Windows CE are a big hit. "Now supervisors can leave the office paperless, record comments as they go and replay those comments back in the office to generate their reports." Compiled by Paul Phillips ( Microsoft Corporation