Case Study: Reducing costs with AML/2 and ImagePlus
Most companies realise that they need a disaster recovery system, but how can they actually implement such a strategy?

Download this free guide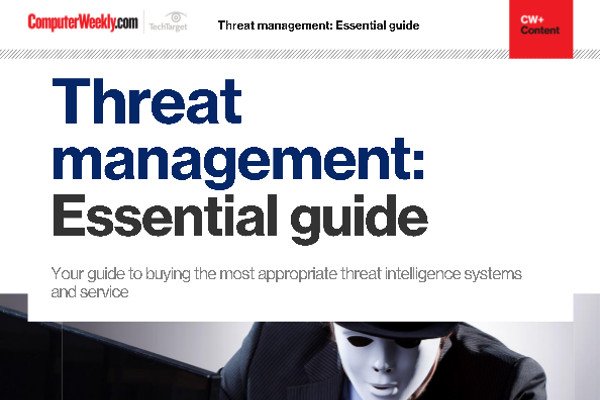 Don't become a victim!
Find out what are the most appropriate threat intelligence systems and services for your organisation
By submitting your personal information, you agree that TechTarget and its partners may contact you regarding relevant content, products and special offers.
You also agree that your personal information may be transferred and processed in the United States, and that you have read and agree to the Terms of Use and the Privacy Policy.

Most companies realise that they need a disaster recovery system, but how can they actually implement such a strategy?





Half of the solution was already in place

Landesbank recognised that if it could implement an automated imaging solution it would realise immediate savings in manpower, document storage costs and resources. Selecting the right solution presented a new kind of challenge. First, it had to provide massive electronic storage capacity and media compatibility to handle the vast amounts of new cheque imaging data. Second, it had to provide a means of retrieving images quickly, whilst allowing allow data to be migrated to the most cost-effective media for long-term archiving. Meeting these requirements was easy. In fact, the bank already had an automated storage strategy in place that could meet these requirements perfectly: the AML/2 Automated Media Library from ADIC/GRAU. It was successfully utilising its flexible power to handle all of the bank's complex, diversified automated data storage applications. AML/2 was the perfect centralised storage solution for cheque imaging because of its unmatched "open" architecture, scaleable capacity and media-independent design. One half of the solution was ready to go. All that was needed was the other half. The team recommended ADIC and ImagePlusTo determine the best method of implementing a cheque imaging solution for the bank, an evaluation team was assembled comprising data storage solutions experts from ADIC and data imaging experts from IBM. After extensive testing and evaluation, the team determined that the best imaging application for the AML/2 would be ImagePlus imaging software from IBM. To meet capacity and performance requirements, it also recommended the installation of two IBM 3995 Model 133 optical disk jukeboxes. Each jukebox could provide automated access to a maximum of 144 optical disks. According to G'nter Roestel, director of Information Services for the bank: "The implementation of ImagePlus into the AML/2 platform went off without a problem. ImagePlus provided the right cheque imaging solution to meet all of our present and future requirements, plus it allowed us to take even greater advantage of our existing ADIC storage investments. Because you can attach any media drive, from any vendor, right to the side of the AML/2 with no modifications, we were able to easily integrate the two IBM 3995 jukeboxes alongside our 36-track tape drives and get this new fully automated cheque imaging application up and running quickly." The AML/2 can archive optical disks outside the jukeboxes tooIn analysing Landesbank's long-term optical disk storage requirements, ADIC also recommended that the bank dedicate a portion of its existing AML/2 library to the ImagePlus storage hierarchy, thus taking greater advantage of the library's unique ability to store a mix of media within the same library. The AML automated media libraries from ADIC are the only automated data storage solutions on the market today that provide this capability. In addition, the ability to archive older optical disks inside the AML/2 has allowed a dramatic increase in the amount of cheque imaging information that can be made available to customers whenever its needed. In fact, the AML/2 now enables the bank to store an impressive eight weeks of information right on optical disk for fast access. The AML/2 provides optimum flexibility and modularityBecause the AML/2 Automated Media Library uses two high-performance robots to store and retrieve any media, at any time, the bank can move data from one media to another for a more cost-effective alternative consistent with user requirements. Today, the bank stores transaction data on magnetic disk for three days and then moves it to optical disk for approximately 60 days. After that, the data is automatically archived long-term on 3490E tape cartridges, also stored inside the AML/2. In fact, to comply with German banking regulations, the data must be archived inside the library for seven years. The AML/2 is the only automated media library that can provide the kind of incremental expansion to handle these large capacity requirements - and do it cost-effectively. Even more importantly, the unmatched flexibility of this ADIC solution has helped the bank maintain required customer service levels without having to add additional expensive optical jukeboxes or robotics. Meeting Landesbank's capacity requirements today and tomorrowLandesbank's AML/2 automated media library is currently configured with a capacity of 10,320 tape cartridges as well as 1,020 optical disks. The library's optical disk capacity alone provides the equivalent storage of more than seven additional IBM jukeboxes. As Landesbank's data storage requirements continue to grow in the future, AML/2 capacity could be incrementally increased up to an impressive 46,080 cartridges or 36,000 optical disks or any combination of the two. What's the bottom line on cost savings for Landesbank?By integrating the two existing IBM 3995 optical jukeboxes with the impressive multiple-media storage capacity of the AML/2, Landesbank now has nearly unlimited storage capacity at a fraction of the cost of using an optical-only storage strategy. Even more significant is the impressive cost savings they've experienced in manpower requirements. According to Roestel: "It would take six people, working full time, to do the amount of cheque processing we can get done in a single day using the ADIC/ImagePlus solution. That represents significant savings to our overall bottom line." In Europe and around the world, only the best managed banks will winHow has the ADIC/ImagePlus contributed to improved customer service? "It used to take our bank days, or sometimes weeks, to find and then retrieve older, archived data from microfilm," says Roestel. "Today, the AML/2 provides customer service response times in seconds. That fact alone has helped us stay that one step ahead of our competitors, and just that one step ahead will continue to position us as a leader rather than a follower." Flexible, expandable ADIC/GRAU storage power will help you tooThe ADIC/GRAU storage solution developed and successfully implemented for Landesbank can work for any company or organisation using ImagePlus on an MVS platform. In fact, ImagePlus technology coupled with ADIC/GRAU storage hardware and software is a powerful solution trio for a wide range of document imaging applications including file folder, cheque processing, remittance processing, payment system transactions, customer service and microfiche replacement. "What we like best about ADIC is the fact that their flexible, non-conventional data storage solutions have helped Landesbank move far beyond the boundaries of traditional applications thinking to help us deliver new and better services to meet the needs of our customers." Compiled by Paul Phillips (c) Stac Software, Inc. 1999
Read more on IT risk management