Case Study: Adobe Photoshop 5.5
Local authorities are not renowned for their design prowess. However, Tower Hamlets' Year 2000 calendar is one notable exception
This Article Covers
RELATED TOPICS
Local authorities are not renowned for their design prowess. However, Tower Hamlets' Year 2000 calendar is one notable exception
The London Borough of Tower Hamlets has one of the most ethnically diverse communities in Britain. Making local authority information accessible to the community has always been a challenge, especially on a tight budget.

Download this free guide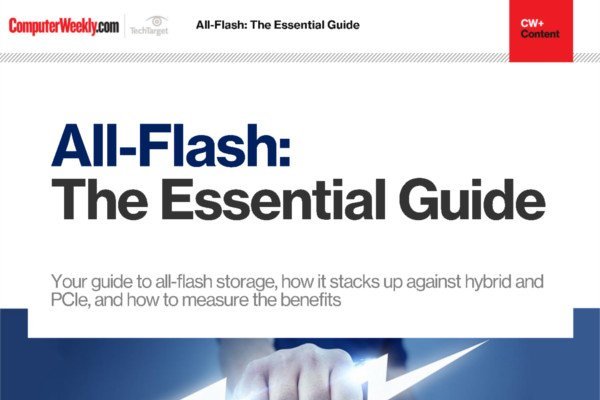 All-Flash: The Essential Guide
Access this guide to learn about all-flash storage, how it stacks up against hybrid and PCIe, and how to measure the benefits.
By submitting your personal information, you agree that TechTarget and its partners may contact you regarding relevant content, products and special offers.
You also agree that your personal information may be transferred and processed in the United States, and that you have read and agree to the Terms of Use and the Privacy Policy.

When the borough decided to honor their residents with a special millenium edition calendar, they used Adobe Photoshop to make a good idea special. Children from local schools were invited to submit pictures of their local environment. These pictures would be used to illustrate the millennium edition calendar, which would also contain local authority contact information. The idea for the calendar was conceived in September 1999, an ambitiously late date for the organisers who were concerned about completing the job in time for the December launch. Additional funding was supplied by Independent Insurance and Asda, who were both keen to become involved in what had become a community-based project. With printers winding operations down for Christmas, the publicity department had little time to waste on design. Luckily Tower Hamlets' resident designer, a long time Photoshop user, took to the task with enthusiasm and quickly created 13 colourful images for the calendar. The best pictures were scanned into Photoshop for use as the backgrounds, with images of the child artists superimposed in the foreground of the pictures. For example, images were tweaked with the myriad filters and blend tools available in the package to allow a small girl to be seen waving from an upstairs window, while another layer would show her pushing her house over. Adobe Photoshop is particularly suited to this sort of job because it has all the functions an artist may need to create mixed media images. The mixture of hand painted pictures and photographs could, with some image editing products, have looked messy and uncoordinated. However, with Photoshop, competent users can achieve very high quality natural looking results with minimum effort. The result was a stunning millennium edition calendar containing images of the borough through the eyes of the children who live in it. The final product was released, on time, in December 1999, and contains a mixture of Housing and Social Services information as well as the contact details of other sources of advice that may be required by local residents. Rachel Hodgkins
Read more on Data centre hardware