Can Sage stop Microsoft?
Sage has approached the monopolies commission in Denmark, the home of Navision, and plans to approach the commissions in other...

Sage has approached the monopolies commission in Denmark, the home of Navision, and plans to approach the commissions in other key countries in an attempt to prevent Microsoft's acquisition of Navision.



Download this free guide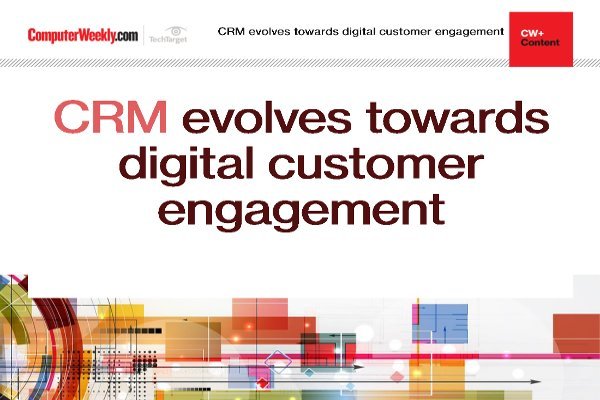 Enhancing digital customer engagement with CRM
Learn about customer relationship management has evolved towards engaging with customers through every channel, with digital at the forefront.
By submitting your personal information, you agree that TechTarget and its partners may contact you regarding relevant content, products and special offers.
You also agree that your personal information may be transferred and processed in the United States, and that you have read and agree to the Terms of Use and the Privacy Policy.
Sage claims that it is happy to compete with Navision in the Danish market and that the products from either company only have a 3% market segment overlap at the top of Sage's market. Sage also claims that the pending acquisition enables Microsoft to bundle its existing products with those of Navision and flood the market at a much-reduced price.

Heinz Gras, a spokesman at Microsoft said, "The business applications market for small and midsize companies has great potential growth opportunity for many companies. Microsoft's investment in this space will help create new opportunity for software and IT services to bring high value offerings to customers and for our partners to deliver additional products and solutions to these small and mid-market customers."

He added: " The business applications segment is highly competitive both in Europe and in the United States. Navision and Microsoft are looking forward to competing based on the merits of our combined expertise to bring great products and services to market that meet the needs of small and mid-market customers around the world." Microsoft also said that it is confident that the acquisition is in full compliance with EU and Danish law and it looks forward to completing the deal as anticipated this summer.

Sage has only a small market presence in Denmark and claims that the combined companies would effectively seal off the market. It will also make the same representation in other countries. Assuming that this is the extent of Sage's gripe, it is unlikely that the monopolies authorities would uphold the claim. Indeed, the same argument could be made against Sage and its partner IBM, given IBM's enormous presence in the Danish market. Sage also did much the same thing following its acquisition of Tetra. Sage brought two highly competitively priced products to market in order to address the small to medium market and soon dominated. Sage's claim is a storm in an herbal teacup.
Read more on Business applications