CRM Siebel's hosted service delivers branded CRM to businesses put off by high costs
Siebel's re-entry into the hosted customer relationship management market should benefit businesses that have been put off...
Siebel's re-entry into the hosted customer relationship management market should benefit businesses that have been put off large-scale roll-outs of CRM software by the high implementation and running costs.

Download this free guide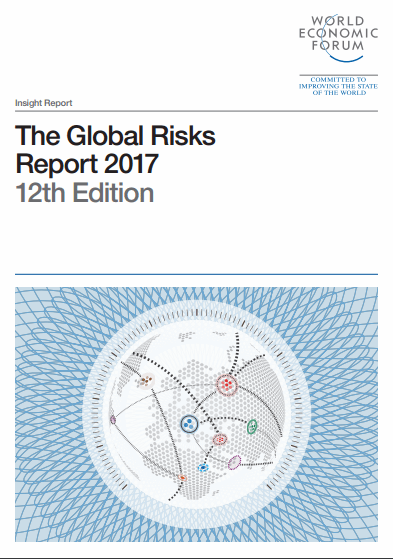 Global Risks Report 2017
Crisis patterns over the past decade have changed dramatically. 10 years ago elements such as civil war and oil prices were the top global risks to take into account. Now we see water crisis and extreme weather events taking control of keeping us up at night. Download this extremely insightful Global Risk 2017 assessment from the World Economic Forum to help prepare you for what you can't know.
By submitting your personal information, you agree that TechTarget and its partners may contact you regarding relevant content, products and special offers.
You also agree that your personal information may be transferred and processed in the United States, and that you have read and agree to the Terms of Use and the Privacy Policy.
The idea of running hosted applications is not new. During the dotcom boom, application service providers (ASPs) promised users large savings if they had their applications hosted and managed remotely by a third party. Many such services no longer exist, but the success of Salesforce.com, which provides hosted CRM, has revitalised the ASP industry.

This prompted CRM market-leader Siebel to launch its own hosted CRM service, in partnership with IBM, called CRM OnDemand.

CRM has always been considered expensive to implement. Hosted CRM services offer smaller organisations, or departments within larger companies, access to some of the functionality traditionally found in large, complex CRM applications, without the implementation hassles and high prices associated with best-of-breed packages.

The basic idea is to provide users with access to enterprise software over a network connection. IT departments do not have to install any additional server hardware or software as users access the application via their web browser. The whole application is managed remotely.

Siebel's CRM OnDemand is a browser-based service, giving end-users access to basic CRM for a fixed price of $70 (£42) per month from a web browser connection. The service runs on Java 2 Enterprise Edition and IBM Websphere technology.

Analyst firm Gartner said the introduction of the Siebel service further validates a model pioneered by Salesforce.com, whose customers include AOL, Avis and Mitsubishi.

Gartner advised small and medium-sized enterprises to assess the Siebel service. And larger businesses that already run Siebel should consider using it when they need to extend the package to new areas.

Michael Maoz, an analyst at Gartner, said, "Siebel's large customers should re-examine the feasibility of extending Siebel to parts of the organisation previously left out for budgetary reasons."

Siebel was an early player in the hosted CRM market, launching Sales.com in 1999 to offer browser-based tools. Two unprofitable years later, the service was scrapped.

The OnDemand service, which is due to launch before the end of the year, has a number of improved features. According to Maoz, the most prominent of these are the simplicity of the interface, the reliability of the hosting partner, rich functions and workflow, embedded real-time analytics and built-in connections to back-office applications.
E-Handbook

E-Handbook

E-Handbook
Read more on IT for small and medium-sized enterprises (SME)