Building alliance to test XML system
The UK's leading construction firms and building suppliers have joined forces to develop an XML-based order system to cut red...
The UK's leading construction firms and building suppliers have joined forces to develop an XML-based order system to cut red tape and costs in their supply chain.
Nick Huber
In a major step forward for common e-business standards, builders, suppliers and software developers are to test an electronic order system based on the Internet data exchange standard XML.

Download this free guide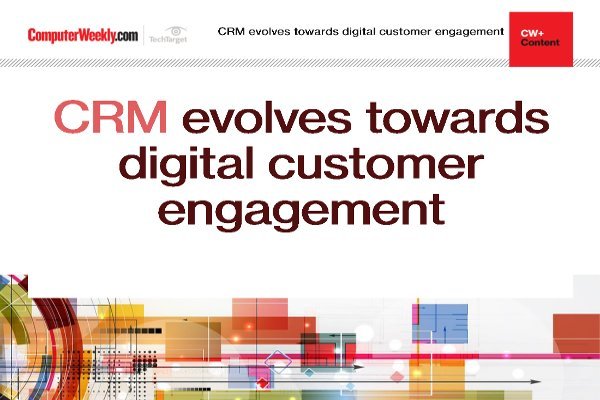 Enhancing digital customer engagement with CRM
Learn about customer relationship management has evolved towards engaging with customers through every channel, with digital at the forefront.
By submitting your personal information, you agree that TechTarget and its partners may contact you regarding relevant content, products and special offers.
You also agree that your personal information may be transferred and processed in the United States, and that you have read and agree to the Terms of Use and the Privacy Policy.
Analysts hailed the industry initiative - called eBuild-XML - as a turning point for the XML data standard, which has been seen as the future backbone for exchanging information over the Web.
House building giants including Alfred McAlpine, suppliers such as Jewson and software suppliers including SAP are all members of the XML standards project. A pilot scheme is due to begin over the next few months.
The new order standard will handle millions of pounds worth of orders every month and replace the existing purchasing system, which is largely paper-based. EBuild-XML will be based on an existing message standard from accountancy software suppliers association Basda and written into procurement packages.
The new standard should also mean that suppliers do not have to re-key data into their back-office systems when they receive an order from a building company.
John Miller, IT director for house builder Redrow, said, "We are likely to save costs and reduce unnecessary administration for work that needs to be carried out.
'To build a house we have to purchase very many items in the standard paper-based way."
A raft of XML-based systems are emerging in the building industry. But the sector lacks a common standard for all companies to buy into, which can cause confusion for suppliers.
"You would have an incompatible set of standards and hubs between suppliers [without the new XML initiative]," Miller added. "To make any progress you need to get a critical mass involved."
IT analysts welcomed the industry standards drive.
"It's a terrific idea and a step forward," said Mark Simmons, a senior analyst at Bloor Research. "A lot of software companies are providing XML as a base line and using XML messaging but the thing that is missing is a standard for different applications."
Read more on Business applications