Book Review: SNMP, Versions 1 & 2 Simple Network Management Protocol Theory and Practice
SNMP is an important network management protocol. However, information on it is sparse. SNMP, Theory and Practice, is designed to...

Download this free guide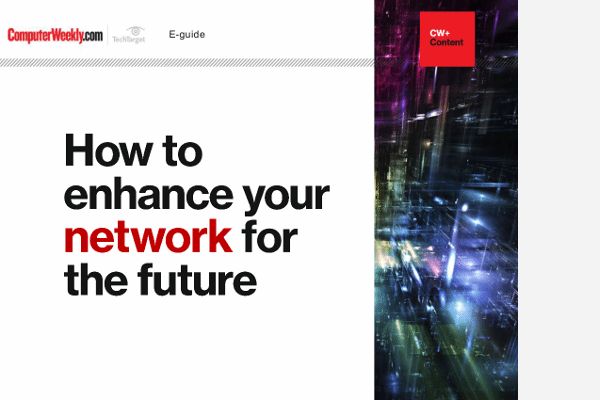 How to enhance your network for the future
Latest on networking developments and directions: NFV, self-optimising networks and IoT enabled smart cities
By submitting your email address, you agree to receive emails regarding relevant topic offers from TechTarget and its partners. You can withdraw your consent at any time. Contact TechTarget at 275 Grove Street, Newton, MA.
You also agree that your personal information may be transferred and processed in the United States, and that you have read and agree to the Terms of Use and the Privacy Policy.

SNMP is an important network management protocol. However, information on it is sparse. SNMP, Theory and Practice, is designed to address this problem





By Mathias Hein and David Griffiths

Published by International Thomson Publishing (ITP) First Edition - September 1995 Routers, hubs and switches are the fundamental building blocks of any network. The most popular protocol used to manage such devices is called Simple Network Management Protocol (SNMP). While any network device must be assigned a TCP/IP address to ensure that it's connected to a network, without SNMP, managing such devices can be problematic. The most important component of any network is the protocols being used. Protocols determine how the many different networking devices communicate with each other. Without a thorough understanding of network protocol, a computer network won't be stable. SNMP has been around for many years as an important yet often misunderstood protocol. Unlike TCP/IP, SNMP has never really become a "fashionable" subject, and it remains a rather unknown quantity. The complexity of the subject matter has meant that unlike TCP/IP, there isn't a profusion of books available on the subject. SNMP, Theory and Practice, by Hein and Griffiths, is one of the few authoritative works on the subject. Originally, SNMP, Theory and Practice, consisted of two separate volumes, but it's nice to see that the publishers, ITP New Media, have now combined the two books into a single 500-page tome. The authors devote a great deal of time to introducing the subject matter, clarifying why SNMP arose and how widespread its implementation is. Hein and Griffiths target four key areas, all related to network management. After all, SNMP is designed to simplify the management of a network. The specifics - what network management achieves; what effect it has on the network components; the tools that are available today - lead on to how network management will develop in the future. At over 500 pages, the book deals with SNMP in great depth. Despite having the flavour of a university textbook, the authors still manage to make a technical subject highly readable. This has been achieved by a careful grading of the chapters, with easiest topics at the start building up to more difficult material after the middle. Each chapter is self-contained, so that it's possible to skip painlessly from one to another. As with any book on protocols, abbreviations are rife, but these are all defined clearly in the glossary. Another nice touch is that the authors take the trouble to explain SNMP's market positioning and how it fits in with network protocols such as TCP/IP, DECnet and OSI. Books devoted only to SNMP are rare, and this book fills an obvious gap in the market. SNMP should be a useful addition to any network manager's library, and should be recommended to anyone who wants to gain a thorough understanding of SNMP. Paul Phillips