Best of VMworld Europe 2010 User Awards: Remote-office/home-office virtualisation
The best office virtualisation user project, home or remote, used solid-state drives and nested VMware ESX instances to push beyond VMware technology's official capabilities.
Best remote-office/home-office virtualisation project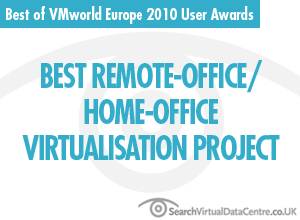 Winner: vTARDIS (Transportable Awfully Revolutionary Data Centre of Invisible Servers)
IT project owner: Simon Gallagher
Vendors and technology used: VMware Inc. vSphere 4.0 and 4.1
Vyatta Core
Openfiler
Microsoft Windows Server 2008 R2
Hewlett-Packard Co. ML115 G5
Advanced Micro Devices Inc. (AMD) quad-core processors
IT project: Gallagher's lab features low storage latency and solid performance. Gallagher's configuration also pushes beyond the "official" use of VMware technology by using solid-state drives to reduce disk I/O and "nested VMware ESX" instances, which give the appearance of owning many ESX hosts when the entire infrastructure actually sits on one physical box. His configuration runs eight virtual ESX hosts and nearly 60 virtual machines on just the one physical server, rather than multiple PCs and storage appliances.
What the judges said: "No other entry showed the same degree of doing a lot with so little."

Download this free guide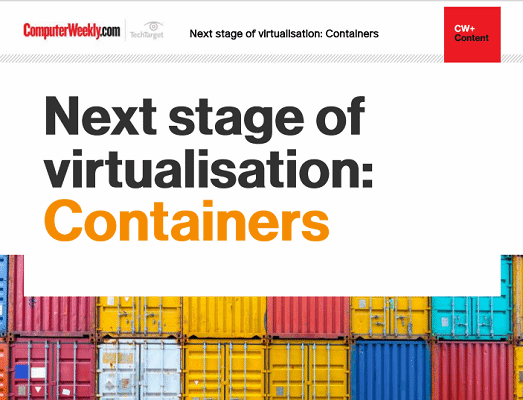 Next stage of virtualisation: Containers
Who doesn't love building blocks? Following the burst of cloud computing, containers are becoming a necessity for all organisational transformation and development. Follow us as we go through the technologies that complement and enhance their use, and outline a first-hand insight into the impact.
By submitting your personal information, you agree that TechTarget and its partners may contact you regarding relevant content, products and special offers.
You also agree that your personal information may be transferred and processed in the United States, and that you have read and agree to the Terms of Use and the Privacy Policy.
Read more on Virtualisation management strategy