Award set up for best entrepreneurial business team
This month sees the launch of an initiative to promote entrepreneurial teamwork in UK businesses.
This month sees the launch of an initiative to promote entrepreneurial teamwork in UK businesses.
The Best Entrepreneurial Teams Awards, organised through the Information Technologists Company, the City of London livery company for IT, recognise new venture management teams.

Download this free guide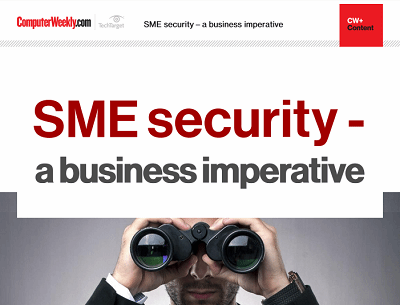 The secret to winning - SMEs and cyber security
50% of SMEs plan to spend less than £1000 on cyber defenses in the next year and only 42% of SMEs are concerned about ransomware. Anyone see a problem? Computer Weekly outlines some solutions to this growing naive trend.
By submitting your personal information, you agree that TechTarget and its partners may contact you regarding relevant content, products and special offers.
You also agree that your personal information may be transferred and processed in the United States, and that you have read and agree to the Terms of Use and the Privacy Policy.
The Information Technologists Company is looking for UK technology or knowledge-based companies, that make significant use of IT in their business activities, to enter the awards before 15 March 2007.
Judges include chairman of the Design Council, George Cox Baker Tilly executive chairman, Martin Rogers and Anthony Clarke, chairman of the British Business Angels Association.
The judging panel will examine factors such as company growth rate, team dynamics, venture funding, chosen markets and products/services provided.
The winners will be announced at a presentation on 11 May 2007, followed by a celebration dinner at the New Connaught Rooms in London
The awards are sponsored by accountancy firm Baker Tilly and prizes include £5,000 for the charity of the winner's choice.
"The Best Entrepreneurial Teams Awards are the first of their kind and recognise that growth entrepreneurship is rarely the result of one individual's efforts," said awards sub-committee chairman John Cavill.
"Entrepreneurs working in teams now have the opportunity to have their achievements celebrated on a national level by leaders in business and the IT community."
Teams can consist of two or more people in pre-IPO, UK-based firms that have been trading for between three and 10 years.
More information
Comment on this article: computer.weekly@rbi.co.uk




Read more on IT for small and medium-sized enterprises (SME)