Abbey keeps Web page-count lean to keep customers keen
Daniel Thomas reports on how a wide-ranging review of e-commerce sites found that users were suffering from "Net-blur" because of...

Download this free guide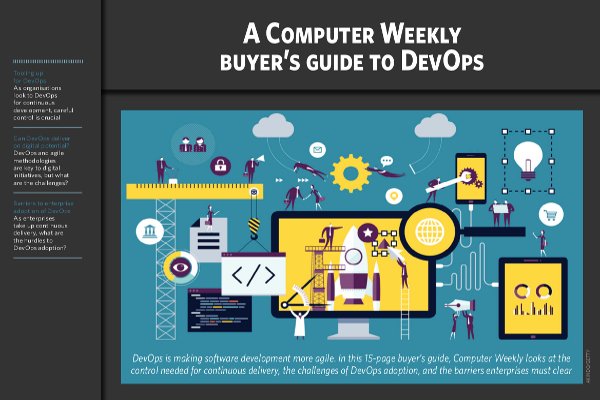 Tooling up for DevOps
Join us as we delve into how DevOps is making software development more agile as well as the control needed for continuous delivery, the challenges of DevOps adoption, and the barriers enterprises must clear.

By submitting your personal information, you agree that TechTarget and its partners may contact you regarding relevant content, products and special offers.

You also agree that your personal information may be transferred and processed in the United States, and that you have read and agree to the Terms of Use and the Privacy Policy.

Daniel Thomas reports on how a wide-ranging review of e-commerce sites found that users were suffering from "Net-blur" because of too much content and too many bells and whistles



Last week Abbey National said it has seen a marked improvement in user numbers on its Web site, since it scrapped a large amount of third-party content and focused on usability rather than "bells and whistles" technology.

The bank said its Web site, which was relaunched two weeks ago, has already achieved a 12% increase in the number of daily visitors to the site, a 19% increase in repeat visitors and a 10% rise in online applications.

Abbey expects a return on its £1m investment within 18 months.

These improvements have not come about by accident. Before relaunching www.abbeynational.co.uk, Abbey commissioned research firm Taylor Nelson Sofres and consultancy Cap Gemini Ernst & Young to carry out a wide ranging, seven-month e-commerce audit.

Taylor Nelson Sofres found that many consumers were rejecting whole categories of Web sites because of poor service or bad design - a phenomenon it dubbed "Net-blur".

It may sound like yet more IT jargon, but Net-blur is an important issue, according to Ben Lovejoy, research director of the interactive division at Taylor Nelson Sofres.

"We believe Net-blur - where those new to e-banking or e-shopping view everything as the Internet rather than as individual retailers or companies - is a real threat to online retailers," he said.

"It is in the interests of all to ensure that Web sites are not based on what Web designers think looks impressive, but rather give consumers what they want in the form they want it."

One of the key recommendations arising from the research was that companies operating online should comply with the so-called "20-second rule", Lovejoy said. Respondents reported that they only give a home page between 10 and 30 seconds to catch their interest before moving to another site, he explained.

Successful Web sites must allow the user to view a home page showing obvious keywords relevant to users' needs, Lovejoy said. Clear methods of navigation are also crucial - otherwise the site risks being abandoned, he warned.

DareStep, the Web design division of Cap Gemini Ernst & Young, based Abbey's new site on the research findings. Content was reduced from 4,500 to 1,200 pages and more options were added to the home page. In addition, the design was simplified to ensure Abbey passed the 20-second test.

Ambrose McGinn, director of retail e-commerce at Abbey National, said the page reduction was achieved by cutting out the majority of third-party content, such as promoting PCs and removal services, from the site.

The bank was originally interested in becoming a wide ranging financial portal, but this idea was scrapped following customer feedback, McGinn said.

"Our customers are getting more demanding - they want to do their banking quickly and efficiently," he said. "They are not interested in being weighed down with third-party content - we are now very much focused on our own products and services."

Simplifying your customer-facing Web site makes sense, particularly as consumers have become more Web savvy, according to Michael Evason, an e-commerce analyst at research group Datamonitor.

"The concept of browsing is largely defunct and the idea of bundling lots of products in one place in case a customer might like to buy is not viable any more," he said. "They generally have an idea about what they want - particularly with financial services and products."

McGinn said one of the problems of the old Abbey site was that it was focused on design rather than the customer. "It was driven by the techies," he said. "So this time we had the consumer in mind all the way through and got rid of the techies until the implementation stage."

Evason said the design of a site is important, but it needs to form part of the overall online strategy. "The redesign in itself is not enough - it needs to be married in with the company's aims and metrics and, most importantly, the performance needs to be continually monitored."

It is also important for companies to be realistic about what a redesign can achieve and not to see a relaunch as an admission of failure, Evason added.

"A lot of corporates will look at four or five Web site relaunches and consider the operation a failure," he said. "But they need to look at e-commerce like the rest of the business - as something to be continually updated.
"They have to have specific tactical goals in mind," Evason added. "For example, a different target for each update, whether it be branding, gaining new customers or customer retention."

McGinn is confident that other online retailers will follow the example Abbey has set.

"After a tumultuous start, the Internet is entering a new phase of its development," he said. "As new research into consumer usability becomes more robust, we will see Internet sites becoming more geared to what the user wants and less about bells-and-whistles technology."

Abbey puts IT into customer service
Abbey National has invested heavily in IT over the past year.
The bank saved £400,000 in direct marketing costs after improving the data quality of its customer information system. It measured the savings when evaluating a data integrity project implemented during 2001. Abbey National used Innovative Systems' Data Linking Solution to measure and reduce duplication in its customer database


Internet banking arm Cahoot launched a groundbreaking Web card to offer secure online transactions for debit card customers as well as credit card holders. The Cahoot Webcard generates a unique disposable number for each transaction to minimise the risk of card fraud


Abbey based its IT infrastructure on the its IBM Websphere platform to support interactive TV and mobile offerings. It worked with digital TV providers to drive up awareness of interactive TV and is actively looking at SMS and third-generation mobile projects


It installed a portal that delivers personalised information to thousands of staff in an effort to fast-track systems for monthly reporting. The system, called Info-portal, pushes monthly sales results to staff across the bank's branches. Employees do not require any formal training in the system as it integrates with the Abbey's existing reporting setup



The bank halved its response time to customer e-mails from its banking site by installing e-mail routing software. It used Brightware's Contact Center product to intercept customers' e-mail queries from its retail banking site and re-route them to the relevant customer adviser.
Read more on Web software