Podcast: How to craft an effective MDM strategy
In this podcast interview, Andy Hayler gives advice on how to create and implement an MDM strategy that is ruthlessly focused on business value.
Corporate organisations in the UK are being compelled to develop information management strategies that give them better views of their customers and help them make better use of their data assets and meet new compliance regimes.

Download this free guide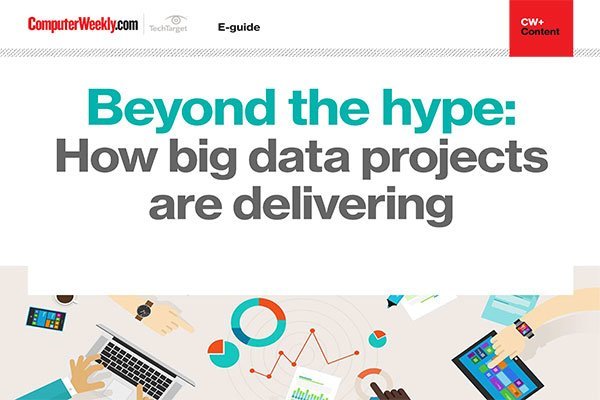 6 high profile examples of Big Data improving operations for corporations
This e-guide collates a group of examples of big data technologies in use, such as how Mercedes-AMG Petronas Motorsport are looking to gain an edge on the competition in the Grand Prix season. Also see how big organisations are managing their big data operations and their data analytics programmes and teams through some high profile case studies.
By submitting your personal information, you agree that TechTarget and its partners may contact you regarding relevant content, products and special offers.
You also agree that your personal information may be transferred and processed in the United States, and that you have read and agree to the Terms of Use and the Privacy Policy.
But where to start? How should organisations develop master data management programme strategies and MDM technology plans? How can you create an MDM programme that is ruthlessly focused on business strategy? And how to build an intra-organizational political consensus that will make the programme more likely to succeed?
In this podcast Andy Hayler, the CEO and co-founder of analyst firm The Information Difference, talks to Brian McKenna, news and site editor, SearchDataManagementUK.
Play now:
Download for later:
Andy Hayler on business trained MDM
Internet Explorer: Right Click > Save Target As
Firefox: Right Click > Save Link As
Andy Hayler is co-founder and CEO of analyst firm The Information Difference and a regular keynote speaker at international conferences on MDM, data governance and data quality. He is also a respected restaurant critic and author (see www.andyhayler.com).
Read more on Master data management (MDM) and integration