Maintaining our communications data capability
Dictated and sent without sight by Sir Bonar Neville-Kingdom, Data-sharing Czar in Her Majesty's Government.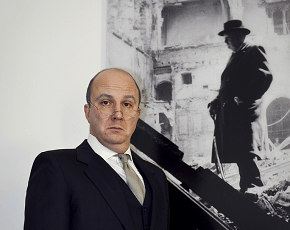 Recent days have seen a great deal of regrettable and misleading coverage in the news media about the plans to modernise Britain's communications data capability.
Clearly the government has to maintain national security and protect the public. We live in an increasingly dangerous and chaotic world. Knowing exactly who has spoken to whom, when and where is a vital tool for our law enforcement, faced as it is by terrorists, organised crime, paedophiles, drug pushers and copyright abuse which is now running out of control and on an industrial scale.
Home Office research suggests that nowadays up to 95% of serious and organised criminals use mobile telephones or the internet. Many of them use Google to stalk their victims beforehand. We've seen at least one recent "passing off" case in which the perpetrator spoke with his associates using Skype. I have personally seen and handled ransom notes that have clearly been typed using Microsoft Word.
At the same time as this tsunami of illegality, we are faced with a degradation of our capability to keep abreast of things. Clearly it is no more than necessary and proportionate therefore that my staff have access at all times to records of what e-mail addresses and telephone numbers people use, and what websites they visit.
Let me stress a number of things:
We do not seek routine access under this legislation to the entire contents of all e-mails and phone conversations ever made.
We do not seek to record the actual contents of the websites you visit. We merely record the "Uniform Resource Locator" or URL: see the examples provided alongside.
Our continued ability to obtain data and to intercept communications will always be maintained within an appropriate legal framework.
We simply seek to replicate in today's internet-based communications what we always had in the era of the GPO postal and telecommunications services.
In all this I shall personally ensure civil liberties are respected and protected. The data will be stored to enhanced standards, using algorithms and so forth. That fellow in Cumbria [Patricia – what's his name? How awful. I seem to recall appointing him] will oversee all privacy aspects.
Data will be available only to Designated Senior Officers, many of whom will have passed some of the most rigorous vetting procedures in existence. Access to the data will be strictly on a case-by-case basis, and authorised under the Regulation of Investigatory Powers Act (RIPA).
This whole process will be overseen by [that other chap Patricia. You know. Three monkeys].
This only affects retrospective data. We do not seek data about communications that are yet to happen (an exception might be where our "Nudge" behavioural targeting capability is able to predict future communications patterns).
Above all I want to stress how much cheaper it is simply to record everything everyone is doing than to pay for messy human intelligence "on the ground". Why would we expose public servants to risk before the event when we can more simply and cheaply tell ISPs to record everything, wait for things to happen and then be proved right at a later date?
Dictated and sent without sight by Sir Bonar Neville-Kingdom. Sir Bonar is Data-sharing Czar in Her Majesty's Government. You can follow his daily thoughts on Twitter at @sirbonar.
Read more on Privacy and data protection