Forrester: Five important guidelines for business technology governance
Forrester believes that "good" IT governance is business technology governance – a conscious process by senior executives to establish strategies, structures, processes, and measurements for the management of technology to boost business results
Forrester believes that "good" IT governance is business technology (BT) governance – a conscious process by senior executives to establish strategies, structures, processes and measurements for the management of technology to boost business results.
In the past, the governance process focused on the IT department, which played the role of the organisation's main technology supplier.
But this traditional approach is changing as organisations increasingly use new technologies – mobile, social, cloud, analytics, and business process management (BPM) – that are often managed by stakeholders outside IT's direct control.
Given this reality, senior executives need to revisit the traditional approach to IT governance, understand the directions of change, and identify the most appropriate practices for making BT governance more effective and less bureaucratic.
Today almost every organisation has a portfolio of IT capabilities consisting of systems of record – applications and repositories that support transactional processes, such as ERP – and systems of engagement – those that build on cloud, mobility and big data, and focus on people rather than processes.
Some of the systems of engagement are under the direct control of business stakeholders, and sometimes IT does not even know about their existence. As a consequence, organisations may end up practicing technology governance in different ways and with different levels of integration.
Furthermore, senior executives have different expectations from and perceptions of IT management. In some organisations, they view their IT colleagues as internal technology suppliers, whose role is to support applications and devices. In others, CIOs are business partners who co-create business platforms and optimise business processes across functional units.
IT executives on their side engage with business stakeholders in different ways.
Business-focused IT architectures
Forrester data clearly shows that organisations with mature business-focused architectures also have more mature IT governance and management processes.
CIOs in these organisations frequently play the dual role of technology owners and business architects. In this dual role, they drive governance development and facilitate the governance execution, ensuring that ultimately business stakeholders, not IT, make key technology-related decisions, such as how IT is budgeted, sourced and utilised.
To determine best practices in the development of BT governance, Forrester recently interviewed 25 governance and technology experts and reviewed 17 case studies. Using the Cobit 5 principles as the starting point in the discussion, Forrester identified five strategic guidelines and practices for turning existing IT governance practices into BT governance – a more effective and sustainable decision-making framework (see Figure 1).
Make BT governance an integral part of business strategy. Organisations are increasingly considering innovative technologies such as mobile, social and cloud sourcing as tools for competitive advantage that allow for customer engagement and business process optimisation. But their adoption should not necessarily be IT-driven – instead, senior executives must buy in to the idea. BT governance needs to become a strategic decision-making process that supports business strategy and is embedded in the enterprise governance framework.
Provide cross-functional business alignment. The objective of maximising value from technology investments across the entire organisation cannot be reached and sustained when stakeholders, from sales to manufacturing and supply chain, use disjointed processes to make technology decisions. To deliver value, BT governance needs to reflect the organisation's capabilities and must ensure that the cross-functional processes are aligned across the entire organisation.

The earlier you apply BT governance as an improvement process, the faster you will benefit

Maintain an integrated framework. Part of BT governance's role is to ensure that the organisation's technology stack is aligned with business goals and managed efficiently from the perspective of the entire organisation, at competitive cost, and in conformance with policies, standards and regulations. These imperatives require that BT governance is actively managed from the top of the organisation, as an integrated framework that has an owner – likely a CIO with a clearly articulated and communicated mandate and the authority to drive and improve it across the entire organisation.
Train staff and democratise decision-making. BT governance is ultimately the responsibility of the board of directors, as these executives are accountable for technology investments and their outcomes. But as the use of technology becomes pervasive in business, decision-making related to the use and management of technology becomes more distributed and requires the active engagement of stakeholders at all levels of the organisation. This requires extensive training and a self-regulated performance management system that encourages individual and team contributions and holds employees – rather than just a few executives – responsible for success.
Govern business technology from outside IT services provisioning. BT governance relies on several capabilities, including decision and decision-support processes, organisational structures, policies, measurements, and resources such as skills, budgets, information and relationships. These capabilities need to be managed from the top of the organisation to ensure that business stakeholders' priorities are aligned and the overall utilisation of internal and external IT service provisioning capabilities is optimised.
The more an organisation invests in emerging technologies for business innovation, differentiation and productivity improvements, the more it will need business technology governance. Developing BT governance is a learning experience that requires trial and error. The earlier you apply BT governance as an improvement process, the faster you will benefit.
---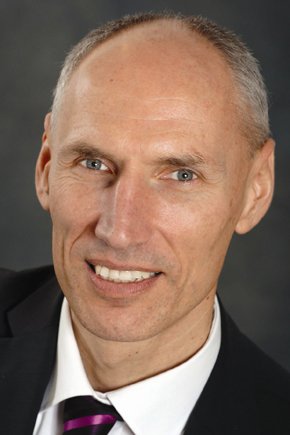 Alexander Peters is principal analyst at Forrester Research serving CIOs. Read his blog here.