Byte Night 2011: IT definitely matters - a thank you
On Friday 7 October, more than 800 people from the IT and business communities slept out across the UK to raise vital funds for Action for Children.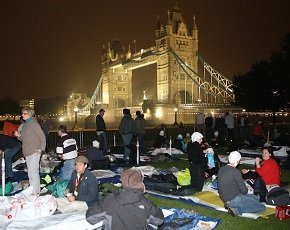 You will have seen, over the past couple of months, a number of articles from members of the IT community in Computer Weekly relating to Byte Night, the IT industry's annual event which raises money for Action for Children.

Download this free guide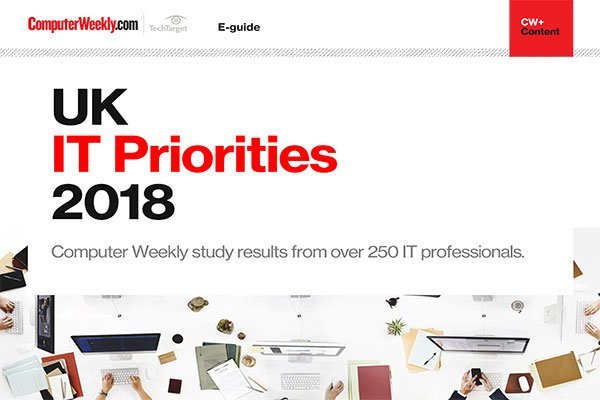 2018 UK IT Priorities survey results
IT organisations in the UK and across Europe are starting to accelerate the move to the cloud. Read more about the key areas in which senior IT managers are planning to invest in over the next 12 months.
On Friday 7 October, the industry witnessed one of the most impressive displays of generosity imaginable. More than 800 people from the IT and business communities slept out across the UK to raise vital funds for Action for Children - to help tackle the root causes of youth homelessness. Not only was this a record number of sleepers; we managed to raise a record amount of money.
So far over £730,000 has been collected. This is more than ever before and a considerable increase from £570,000 last year. I would like to extend my sincere thanks to everyone who braved a night sleeping outdoors to ensure that young people around the country don't have to. From this single event, the IT industry has provided accommodation, education, training opportunities and a future for many vulnerable young people.
It's a cause I, along with many of my friends, colleagues and industry peers, have been supporting for the past 14 years. Founded in 1998, the event has raised more than £4m to date. Sleepers this year included senior representatives from some of the UK's biggest companies – including BT, Dell, Norton Rose, Ernst & Young and RBS, all doing their bit, across various locations in London, Cambridge, Reading and Edinburgh, to support the fight against youth homelessness in the UK.
Byte Night is now a staple event on the IT calendar. Since its inception, it has grown year on year, surviving the turbulent times of the dot com crash, and more recently, the economic recession. This growth is testament to the depth of feeling among the event's supporters for the causes it benefits, and the people it helps.
I would like to thank all our sleepers who braved the cold and sometimes wet conditions to sleep out and help to ensure that young people don't have to. Not only have you helped to keep thousands of young people off the streets, you have also helped them to build better lives with secure accommodation, education and training opportunities.
This event is critical in taking early intervention to reduce levels of youth homelessness across the UK. But it's also an example of the IT sector's spirit. Long may it continue.
Ken Deeks is a co-founder of Byte Night and director at The Amber Group.
Read more on IT for charity organisations