Getty Images
'Sound policy' to prosecute hackers in UK, says former DPP in Love case
The former director of public prosecutions (DPP), Ken Macdonald, said in written evidence in Lauri Love's extradition case that it is normal practice to prosecute hackers accused of attacking US servers in the UK – rather than extradite them to the US
One of the UK's former top prosecutors has confirmed that alleged hacker Lauri Love is being treated unusually by extraditing him to face trial in the US.
Evidence from former director of public prosecutions Ken Macdonald revealed that it is normal practice for UK courts to prosecute people accused of hacking US government systems.
The disclosure was made in written evidence during a hearing at the court of appeal this week, which will decide whether Love's extradition to face charges of hacking US government computer systems should be overturned.
The court heard that Love, who faces the possibility of trials in three US states, could face 15 years in jail if US prosecutors allow his sentences to run concurrently, or potentially more than 40 years if he is given consecutive sentences.
Further new evidence presented by Love's US attorney argued that since Donald Trump was elected president, prosecutors are seeking to impose "the harshest possible sentence" on hackers, under guidelines issued by the attorney general, Jeff Sessions.
Love is accused of working with others to hack computer systems in the US – including the Federal Reserve, US Army, US Department of Defense, the Missile Defense Agency and Nasa – as part of an online protest against the death of internet pioneer Aaron Swartz, who committed suicide after being charged under the US Computer Fraud and Abuse Act.
Hackers prosecuted in UK 'in almost every case'
Ken Macdonald, former director of public prosecutions for England and Wales from 2003 to 2008, said in a written submission presented to the court that, in almost every case, people accused of hacking US computer systems had been prosecuted in the UK rather than face extradition to the US.
"In my experience, there has been a general practice of prosecuting such hackers in the UK in the majority of cases. The notable exception was Gary McKinnon, whose extradition was eventually halted by the home secretary," he said.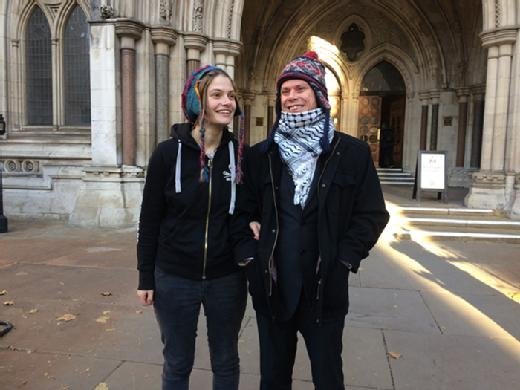 Macdonald, who was asked to review a schedule of hacking prosecutions in England and Wales of UK citizens, said there was an historic "policy bias" towards trying almost all cross-border hacking cases in the UK – particularly in the case of vulnerable defendants.
"There appear to be sound and obvious policy grounds for a particular bias for prosecuting vulnerable defendants locally, where it is possible to do so," he wrote.
Love's defence team presented evidence that the 32-year-old engineering student, who has been diagnosed with Asperger's, depression and drug-resistant eczema, would be unlikely to receive the medical attention he needs in the US prison system, and would be at high risk of suicide.
Trump regime has adopted 'aggressive' change of policy in sentencing
In a witness statement, Tor Ekeland, Love's US attorney, said the US Department of Justice had adopted an aggressive, "perhaps unprecedented", change of policy in sentencing offenders under the Trump regime.
In May 2017, the attorney general issued a memo instructing prosecutors to pursue "the most serious, readily provable" charges, as part of a crackdown on drug offenders which, according to Ekeland, has had a knock-on effect on sentencing under the US Computer Fraud and Abuse Act.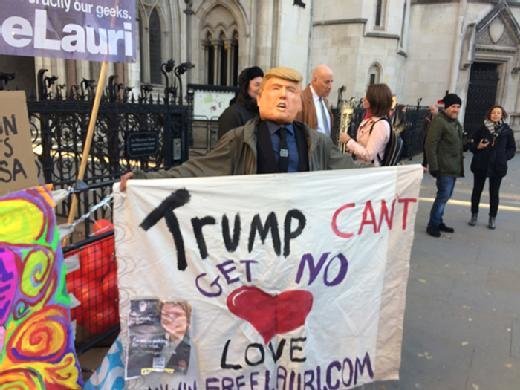 In one formal meeting over a cyber crime case, one assistant US attorney cited Sessions' memo in indicating he would seek the harshest sentence possible, by imposing consecutive, rather than concurrent sentences for each offence, said Ekeland.
"This represents a troubling change in the United States' criminal justice system, and profoundly increases Mr Love's risk of receiving an unjust, cruel and unfairly punitive sentence, if extradited and later convicted," Ekeland wrote.
Hackers who attacked US servers prosecuted in UK
The court heard that there have at least 13 cases of hacking involving attacks on US and overseas servers that have been successfully tried in the UK.
According to the Courage Foundation, which is backing Love's case, the British courts have heard at least three hacking cases involving US servers, including military and government computer systems, since Love's extradition hearing in summer 2016.
In June 2016, a 16-year-old teenager from Plymouth, Devon, was convicted of launching cyber attacks on a range of overseas servers, including Seaworld in Florida – where he caused almost half a million pounds of damage – Iraq's ministry of foreign affairs, China's security ministry and the department of agriculture in Thailand. He was given a two-year youth rehabilitation order.
In June 2017, 25-year-old Sean Caffery of Sutton Coldfield admitted hacking into the US Department of Defense, after being accused of stealing more than 800 user names and passwords, and hacking into 30,000 satellite phones. He was given an 18-month suspended sentence at Birmingham Crown Court in September.
Read more about Lauri Love's extradition case
In October 2017, Kane Gamble pleaded guilty to 10 charges of attempting to hack the computers of members of the US government, the CIA and the FBI. He is due to be sentenced at Leicester Crown Court on 15 December.
US prisons ill-equipped for Love's medical needs
Love's defence team argued in court the US prisons were ill-equipped to meet Love's medical needs and that he was at high risk of suicide if extradited to the US – where he would be held in detention without bail.
In written evidence, Ekeland said the US Bureau of Prisons has an abysmal record of failure to care for vulnerable inmates, and continues to provide inadequate care and treatment for people with mental health needs, or deemed a suicide risk.
Budget cuts are likely to threaten what few support structures are in place, he said. "The resurgence of private prisons under the Trump administration is troubling, as the private prison industry has long been linked with inhumane treatment of prisoners."
Love has support of 70 MPs
In the UK, more than 70 MPs have written to the attorney general, Jeremy Wright, and the prime minister, Theresa May, pressing them to support a UK trial for Love.
Barry Sheerman, Labour MP for Huddersfield, said: "MPs from across the House are deeply concerned for Lauri's life if his extradition order goes ahead. We strongly urge that the attorney general make representations to the United States to ensure that Lauri's extradition is halted and he is instead tried at home."
The hearing before the lord chief justice, Lord Burnett of Maldon, and the Hon. Mr Justice Ouseley concluded on 30 November. They have reserved judgement. A decision is expected in early 2018.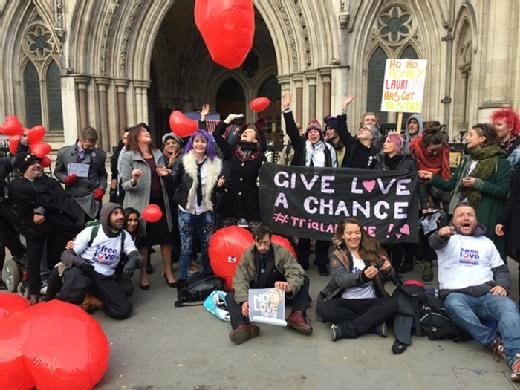 ---
Reporting team: Bill Goodwin, Julia Gregory, Niels Ladefoged
Read more on Hackers and cybercrime prevention