pixone3d - Fotolia
Harrow Council teams up with IBM to make smarter decisions using Watson
The local authority is using Watson Care Manager to help it manage its social care budget
IBM has signed a 10-year contract with Harrow Council to provide its cognitive software-as-a-service (SaaS) system, Watson Care Manager, to the local authority's health service.

Download this free guide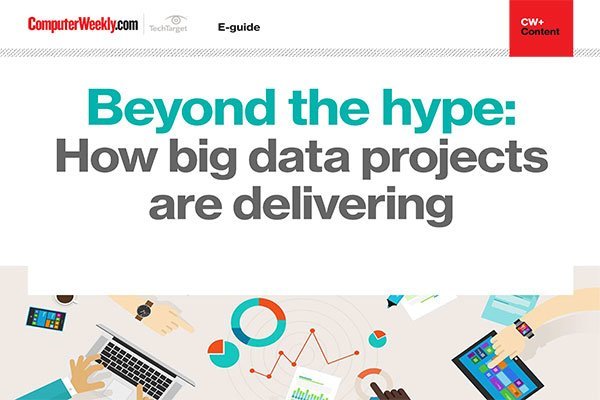 6 high profile examples of Big Data improving operations for corporations
This e-guide collates a group of examples of big data technologies in use, such as how Mercedes-AMG Petronas Motorsport are looking to gain an edge on the competition in the Grand Prix season. Also see how big organisations are managing their big data operations and their data analytics programmes and teams through some high profile case studies.
By submitting your personal information, you agree that TechTarget and its partners may contact you regarding relevant content, products and special offers.
You also agree that your personal information may be transferred and processed in the United States, and that you have read and agree to the Terms of Use and the Privacy Policy.
Watson will be used to support individuals in the UK, and the commercial agreement is the first of its kind with a UK local authority – marking the first implementation of Watson Care Manager outside of the US, according to IBM.
Through the contract, IBM will work with social and healthcare professionals at Harrow Council to modify Watson Care Manager to support personal budgets.
The modifications to the software are required to support changes to NHS budgeting. Over the past year, the NHS has unveiled a number of updates to the implementation of personal health budgets and the Integrated Personal Commissioning programme, which combines health and social care budgeting.
Watson Care Manager will enable individuals and caregivers to select the most appropriate provider to deliver the services they need, using their allocated personal budget, IBM said – and according to the tech giant, the new functionality being developed for Harrow could simplify that process for individuals beyond Harrow and the UK.
As part of the Watson Care Manager system, health and social care providers bid to supply the service and secure the contract, which is a process designed to stimulate competition and drive down costs. Watson Care Manager then automates payments and ensures the service has been delivered to the user.
By integrating cognitive technologies that provide personalised insights and evidence-based guidelines and best practice, it will deliver guidance for adherence to an individualised care plan.
"Tailoring Watson Care Manager to the needs of the UK will result in new choices being available to other local authorities and Clinical Commissioning Groups across the country," said IBM director of social programs Martin Duggan.
Commenting on the Watson Care Manager system, Harrow Council CEO Michael Lockwood, said: "This is the technology that will help us deliver better services with better outcomes, all for less cost. It will save money, reduce waste in the system, and give people more control and flexibility over what care and health services they and their loved ones receive."
Read more on Business intelligence and analytics