London unites local authorities on Public Services Network
London is the first region to connect all of its local authorities to the Public Services Network (PSN) through the London Public Services Network (LondonPSN)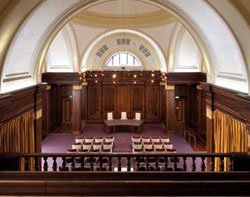 London is the first region to connect all of its local authorities to the Public Services Network (PSN) through the London Public Services Network (LondonPSN).

Download this free guide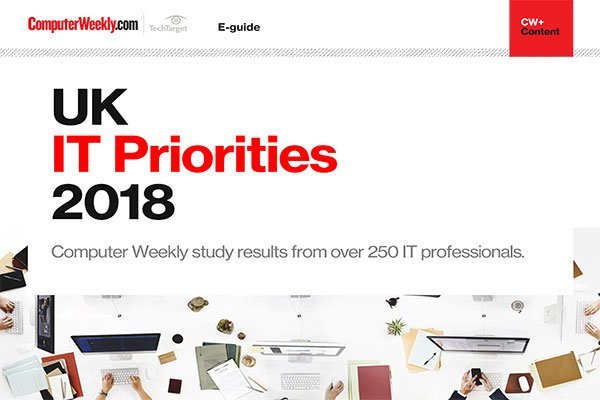 UK IT Priorities 2018 survey results
Download this e-guide to discover the results of our 2018 UK IT Priorities survey, where IT leaders shared with us what they are going to be investing in over the coming 12 months.
By submitting your personal information, you agree that TechTarget and its partners may contact you regarding relevant content, products and special offers.
You also agree that your personal information may be transferred and processed in the United States, and that you have read and agree to the Terms of Use and the Privacy Policy.
The connection now allows the sharing of data and services between the 33 London boroughs as well as connectivity with central government, including departments such as the Department of Work and Pensions, the Government Secure Intranet service and the Department of Health N3 service.
Connectivity to the PSN also means London local authorities can procure services through the network and share these services between other London council partnerships – a cost-effective measure.
The London Public Services Network (LondonPSN) is an initiative coordinated for the authorities by London Grid Ltd and powered by Virgin Media Business, which now provides communication procurement for all London public bodies in partnership with LondonPSN.
John Jackson, chief information officer for Camden Council, said: "I am particularly excited by the potential for savings which a shared service of this magnitude could bring. Experience to date indicates a cost reduction of between 25% to 75 % is deliverable for products and services delivered in this way which, depending on how we develop London PSN as a shared service, could top a billion pounds over the next decade."
Mario Di Mascio, Executive Sales Director at Virgin Media Business, said: "Creating one single network for London councils is a huge step in the right direction towards a truly connected capital. Bringing these boroughs together is not only bringing huge cost savings, but is ensuring that for the first time Londoners can benefit from a completely connected city and its streamlined services."
But for many councils, the journey to the PSN has not been without its problems. To connect to the new public services network (PSN), organisations have had to ensure their security connections are compliant with a code of connection set by the Cabinet Office.
Organisations not connected to the PSN by March this year risked being cut off from the network. This means they will not have access to critical Whitehall services.
But three local councils failed to meet the deadline. At the time, the Cabinet Office said it was taking a pragmatic approach to ensuring the remaining organisations achieve PSN compliance.
Now, less than two months later, London has led the way to become the first region to connect all of its local authorities to the PSN.
Meanwhile, O2 has become the first mobile network in the UK to receive a CAS(T) security certification from CESG. This certification sees O2 moving closer towards becoming fully PSN compliant.
The new CAS(T) has been developed by GCHQ's information assurance arm CESG, and the UK Government's National Technical Authority for information assurance.
The certification means O2 can identify potential threats to the network when using third-party suppliers.
In July 2012, the telecoms provider secured seven out of ten lots to cover a wide range of services on the PSN framework.
O2 is aiming to compete with the likes of Virgin and BT by becoming the technology partner of choice for the public sector.
Billy D'Arcy, MD of Public Sector Business at O2 said: "We continue to invest the equivalent of £1.5million in our network every single day to offer seamless connectivity and remain focused on delivering an experience that exceeds our customers' expectations, both in the private and public sector.
"As we strive to reach full PSN compliance, we will continue to work with some of the UK's most essential public and private sector organisations to bring to life the transformational benefits of digital technology."
Read more on IT suppliers