Tech giants pay out $300 million to settle anti-poaching case
Adobe, Apple, Google and Intel have settled out of court in a salary fixing lawsuit brought against them by Silicon Valley workers
Adobe, Apple, Google and Intel have settled out of court in a salary fixing lawsuit brought against them by Silicon Valley workers.
Reuters has reported that the four technology giants have agreed to pay a total of $324 million to settle the lawsuit.
The lawsuit stems back to an arrangement Steve Jobs made in 2005 when he was CEO at Pixar with LucasFilm, in which the two companies agreed not to use cold calling to poach each other's staff.
The agreement was taken on by Apple and was extended to Adobe, Google, Intel and later Intuit, the technology workers claimed in legal documents (see image below). The plaintiffs stated that the agreements between the technology firms eliminated competition between them for skilled labour, with the intent and effect of suppressing the compensation and mobility of their employees.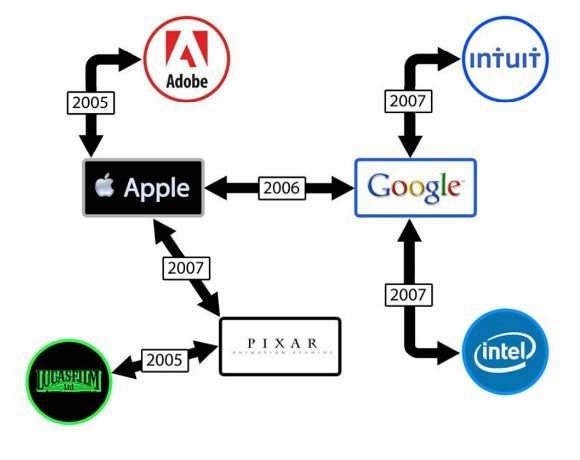 HIGH-TECH EMPLOYEE ANTITRUST LITIGATION
The plaintiffs said that to ensure compliance with the agreement, Google listed Intel on its "Do Not Cold Call" list and instructed Google employees not to cold-call Intel employees.
Intel also informed its relevant personnel about its agreement with Google, and instructed them not to cold-call Google employees. Senior executives of Google and Intel monitored compliance with the agreement and policed violations.