Nominet to join new government cyber crime reduction partnership
Nominet, which runs the .uk registry is to join the government's recently announced Cyber Crime Reduction Partnership.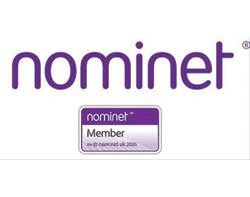 Nominet, which runs the .uk registry is to join the government's recently announced Cyber Crime Reduction Partnership.
The initiative is part of the UK national cyber security strategy and is aimed at tackling cyber crime through the co-ordinated efforts of police, industry experts and academics.

Download this free guide


Web security 101: Keeping hackers at bay
Many people assume that they are untouchable when browsing the web. Many people are wrong. It's impossible to be completely safe whilst online, but there are some simple methods to help increase your web security.
Jointly chaired by security minister James Brokenshire and science minister David Willetts, the partnership is due to meet for the first time on 19 March.
Nominet said that its role of guardian of the .uk domain space gives it unique insight into the nature, timing and shape of many organised cyber crime attacks in the UK.
The organisation constantly monitors attacks on the .uk internet infrastructure and in 2012 worked with its registrars to suspend over 700 domains associated with criminal activity.
"The internet must be trusted if it's to continue to fulfil its potential as a driver of economic growth," said Lesley Cowley, CEO of Nominet.
Read more about cyber security
"The challenge is for a wide range of stakeholders – not just those in the technology sector - to share information and ideas, so that our ability to spot, predict and combat online crime evolves in step with the increasing sophistication of cyber criminals," Lesley Cowley said.
Crowley, who is to represent Nominet in the new cross-sector partnership, said she would contribute the perspectives and expertise of Nominet and the wider domain name industry.
"Developing good security policies and strategy is essential. But it is not simply the job of a single group to tackle the challenge: everyone has a part to play. Raising awareness of the threats - and the steps we can all take to help counter them - will remain key," she said.
Announcing the new partnership on 14 March, Brokenshire said other goals of the national cyber security strategy include:
Improving the sharing of information in and between industry sectors;
Helping the public and small businesses protect themselves online;
Establishing a UK National Computer Emergency Response Team;
Investing in skills, research and education to improve cyber capabilities in the UK.
Read more on Hackers and cybercrime prevention